2nd April, 2016, 3:13 PM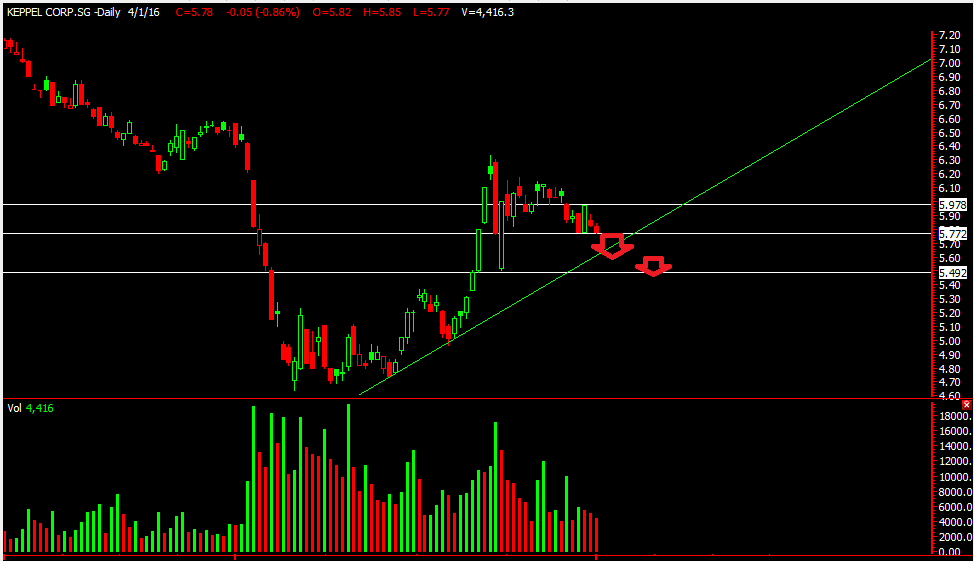 Oil tried to stage a rebound to about $41 in the recent weeks  but couldn't stage a strong enough rebound to go past that and profit taking is taking place.
Keppel corp or KC for short is a stock that is related to the oil industry and is at its immediate support and a break of the horizontal support of $5.77 might see it touch that short term uptrend line and a further break might see it finally down to $5.50 . Our Stop loss if we short would be at $6.
Yours
Humbly