17th October, 2016, 2:44 PM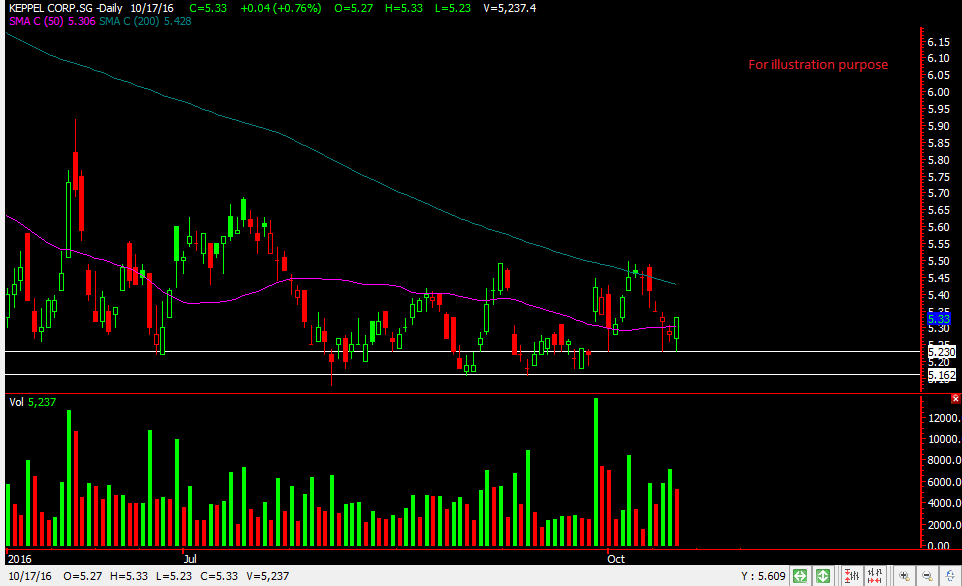 Keppel Corp closed strongly today and even managed to close above its 50ma. Keeping a close watch on it to see if it can move up to the 200ma.
Together with Kepcorp, sembcorp marine also closed up strongly to its horizontal resistance of 1.35. Take note of it too.
Yours
Humbly