14th June, 2016, 3:01 PM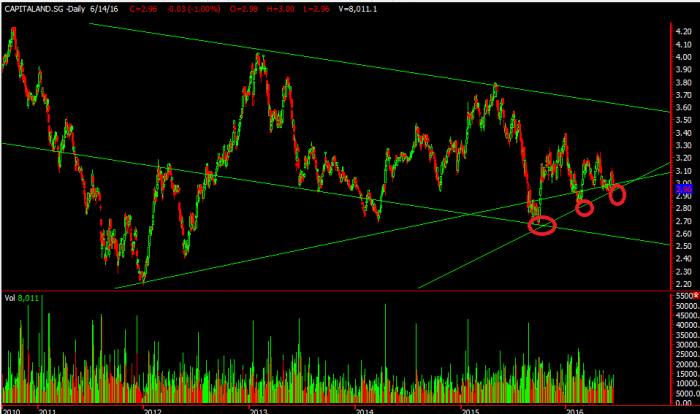 Capitaland is currently sitting very near it uptrend support line of about 2.93. The short term uptrend line is currently supporting it and its testing that line for about the third time. If that line breaks, we might see further downside to even 2.50 in the coming months. Our stop loss if we were to short below 2.93 would be 3.06 above the 200ma quite good risk reward ratio we feel.
We are to also look at the STI and how it performs. If the STI continues to be weak, we might see capitaland go down together with it. Stay tune. Will update on the STI .
Yours
Humbly