8th February, 2017, 10:25 AM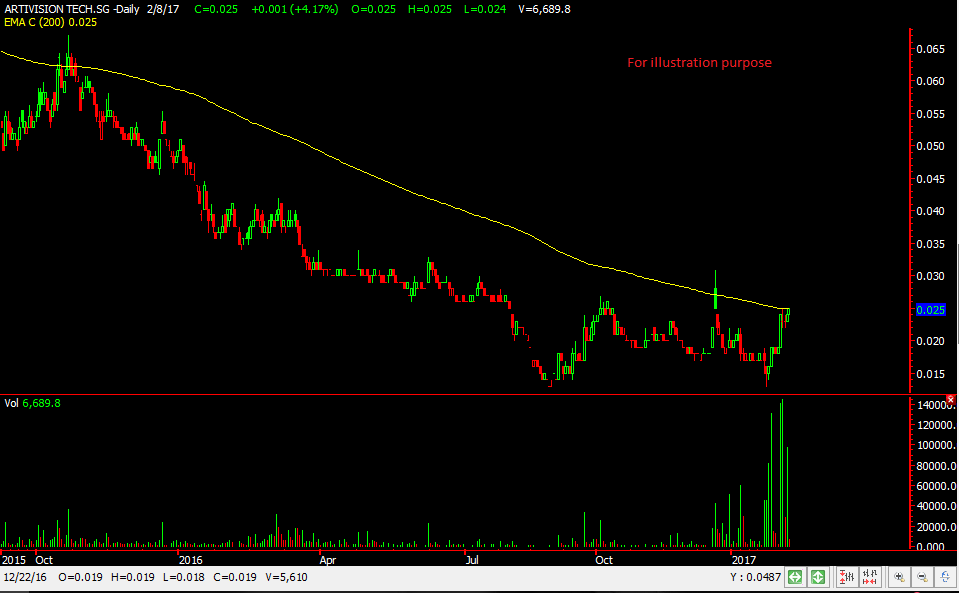 Artivision tech a micro penny stock listed on the catalyst has been gaining a lot of interest recently. The volume has been increasing the last few days and they would be holding an EGM this coming friday which could see some interest coming in too.
Mr Ching Chiat Kwong the boss of oxley increased his stake in the company through a placement of shares. With that many are wondering if he could turn the company around and inject new life into the business.
Will Artivision come to life and start a turn around? We're looking at it and used the 200 exponential moving average and you can see that it's acting as the resistance currently.
If Artivision manages to break above 0.025 we might see a further upside to about 0.0.29-0.03. This is a micro penny so do take note of it's risk too ya. A stop loss for us would be around 0.017  If we believe in the turnaround then we might consider holding this stock and not trade it yet.
Yours
Humbly
Kelwin&Roy