10th May, 2022, 3:11 PM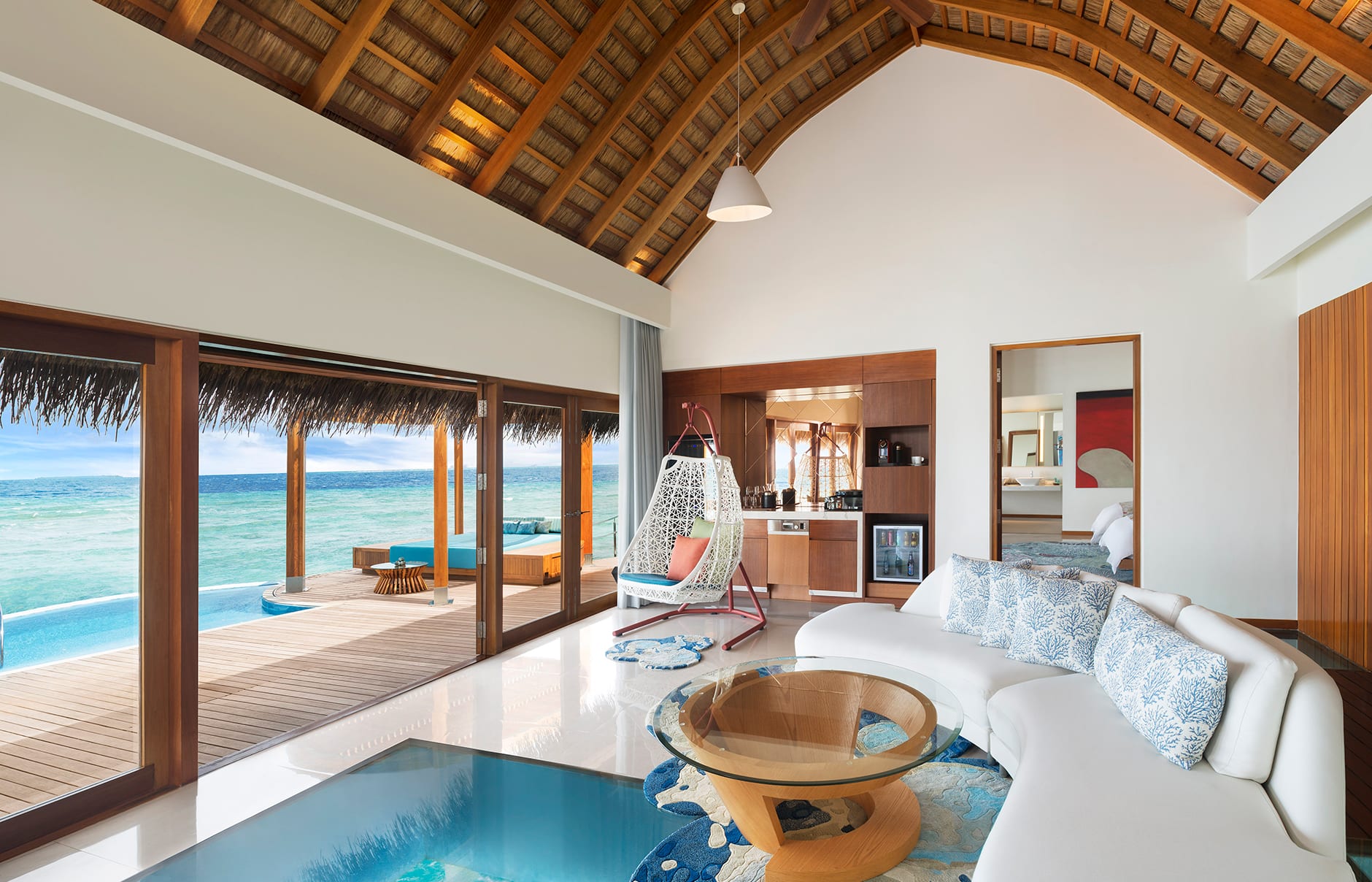 As more and more countries ease their borders, many people are starting to make travel plans in a travel hungry world. The past two years travel restriction has caused a lot of pent up demand for travel and countries are starting to remove quarantine, testing making it almost fuss free to travel just like the good old days. Instead of the big tech stocks, lets take a look at the hotel industry which actually remain rather resilient when tech stocks plunge as much as 80% .
Marriott International Inc (MAR)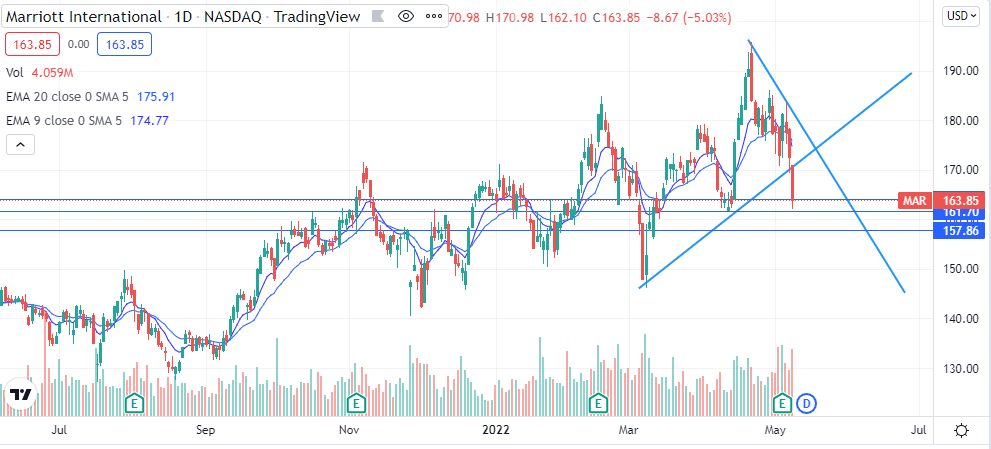 The Marriott group comprises of hotels such as W, Ritz Carlton, St Regis under its umbrella and most of these would be familiar to most. As travel makes it way back, travelers will have to look for accommodation for their trip and hotels often provide a hassle free option and is also close to where all the action is.
The firm reported its first quarter results on May4th. Its first quarter net income totaled $377 million, compared to a reported net loss of $11 million in the year-ago quarter. First quarter adjusted net income totaled $413 million, compared to first quarter 2021 adjusted net income of $34 million.
It also resumes cash dividends, with the Board of Directors declaring a $0.30 per share dividend payable on June 30, 2022, to shareholders of record as of May 16, 2022.
All these are good signs of turn around and with a recent pullback. There might be some opportunity to get in.
Some support are around $161 and $157 and we're waiting for a base to be formed before taking any action.
Hilton Hotels Corporation (HLT )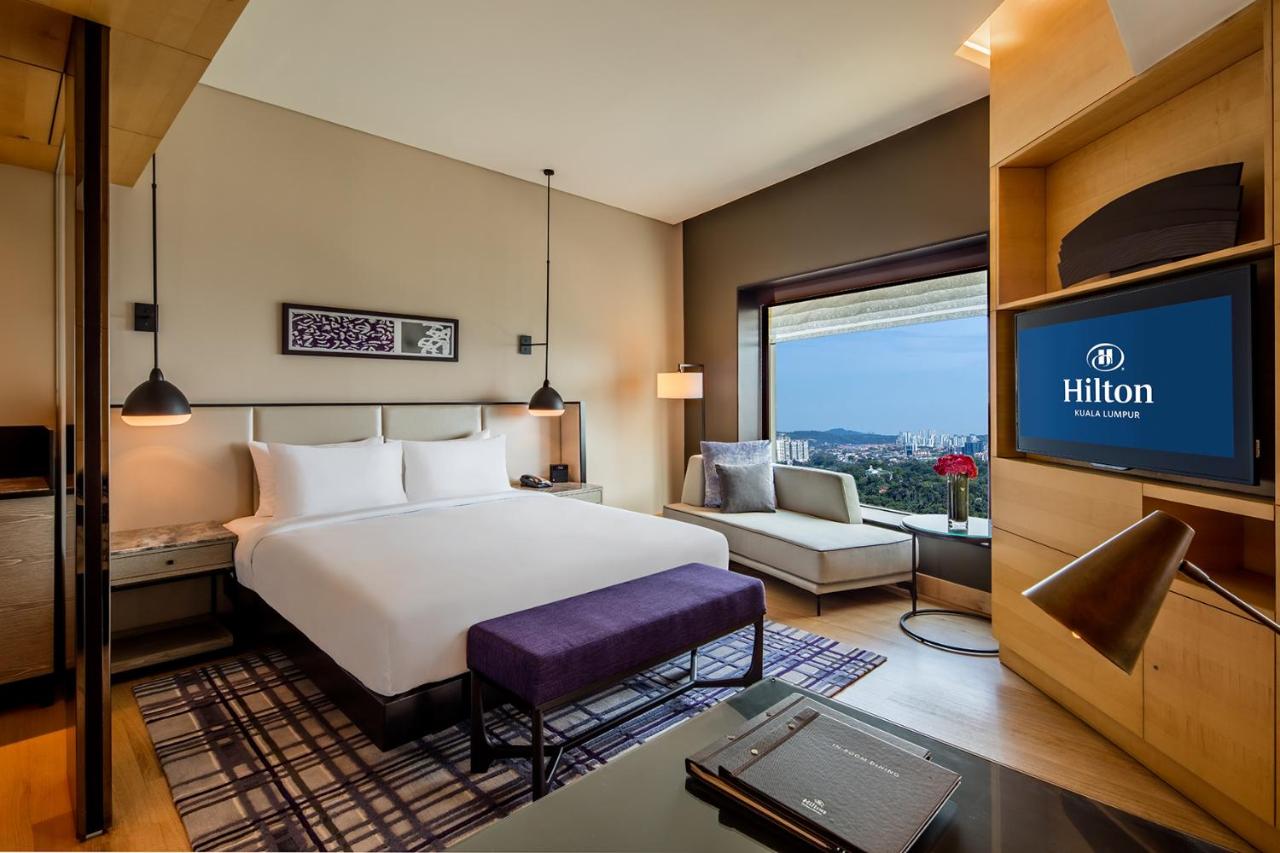 Hilton also just reported its results on 3rd may and Net income for the first quarter was $211 million.
Diluted EPS was $0.75 for the first quarter, and diluted EPS, adjusted for special items, was $0.71
Adjusted EBITDA was $448 million for the first quarter
Christopher J. Nassetta, President & Chief Executive Officer of Hilton, said, "We are happy to report solid first quarter results, with all segments driving better than expected top line performance in March. Our results in the quarter, coupled with our confidence in continued recovery throughout the year, enabled us to begin returning capital to shareholders earlier than we had anticipated. In March, we resumed our share repurchase program and, in the second quarter, we declared a quarterly cash dividend. Our team members worked hard to effectively navigate the pandemic and position the Company for the future, and we are excited for the growth opportunities that lie ahead
These are just a snippet of their results and outlook for the coming quarters as hotels remain upbeat as consumers spend more on leisure travel amid a waning pandemic.
Looking at around $130 then $127 to see if the stock stabilize before making any moves.
Hyatt Hotels Corporation (H)
Also another familiar brand with travelers with their results scheduled for tonight. Will comment after their results.
Yours
Humbly
Kelwin&Roy