9th January, 2017, 1:47 PM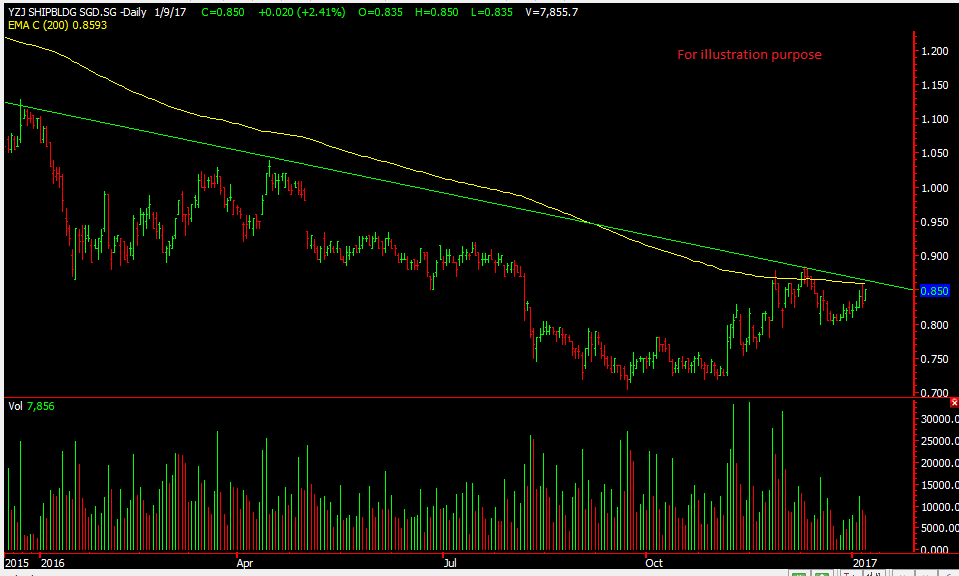 Oil related and shipping counters seem to be moving up these days. We have been looking at YZJ and think that this counter might have more upside potential.
The 200 days exponential moving average and our downtrend line that we drew seems to be quite close at 0.86. We're hoping for it to break and move higher to .088 then to 0.92.
We can put a stop loss at 0.82 .
Yours
Humbly