5th April, 2016, 11:28 AM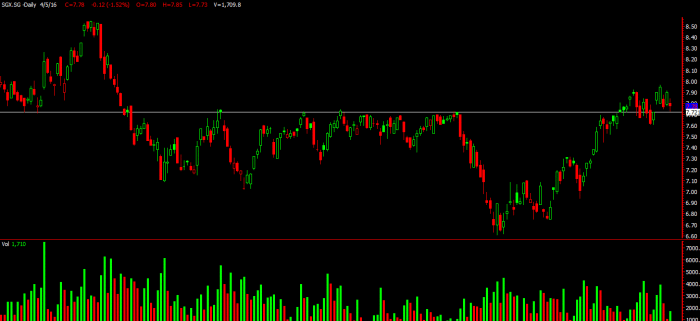 Another stock that we are looking for shorts is SGX. SGX currently is at is support of $7.72 and rebounded alittle towards closing. This support was previously the resistance and is now the resistance turn support. So if a break of $7.72 and staying below it would warrant us a short and with a stop loss of about $7.87.
Noble as you can see if bouncing off the uptrend support line at about 0.41, its is also the horizontal support line of 0.41 and a break below that might signal more downside to 0.385 first. Lets see where this goes from here.
Yours
Humbly