8th June, 2022, 2:25 PM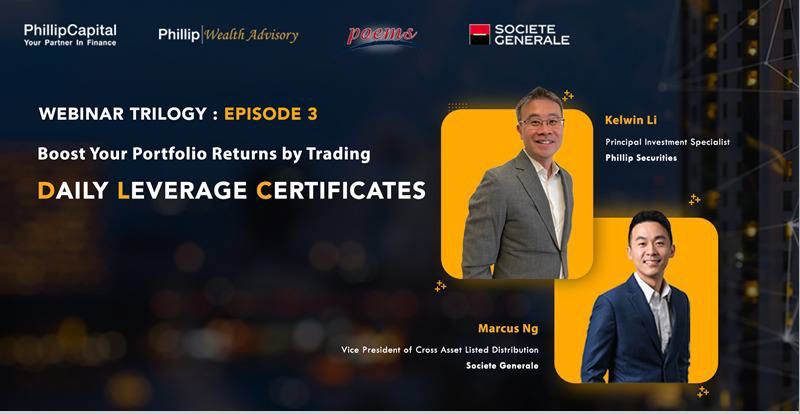 If you have heard of this term DLC and still not sure what is it or what it can potentially do for your trading then join me tonight in our exclusive Live webinar.
With the Hong Kong market gaining more life and with easing of regulation on HK tech stocks, find out how you can make use of the daily leverage certificates or DLCs for short to boost your trading returns.
I will be sharing some of my own trade set ups and how i use DLC for trading. Some of the do's and don'ts when using DLCs and tips to speed up your learning.
So if you want to ride the next wave up then come join me tonight at 8pm by clicking the link below.
https://poems-sg.zoom.us/webinar/register/3316538833244/WN_z0rV3HffS8-Pz3cvKQ-DmA
See you all there tonight.
Yours
Humbly
Kelwin