16th January, 2020, 8:36 PM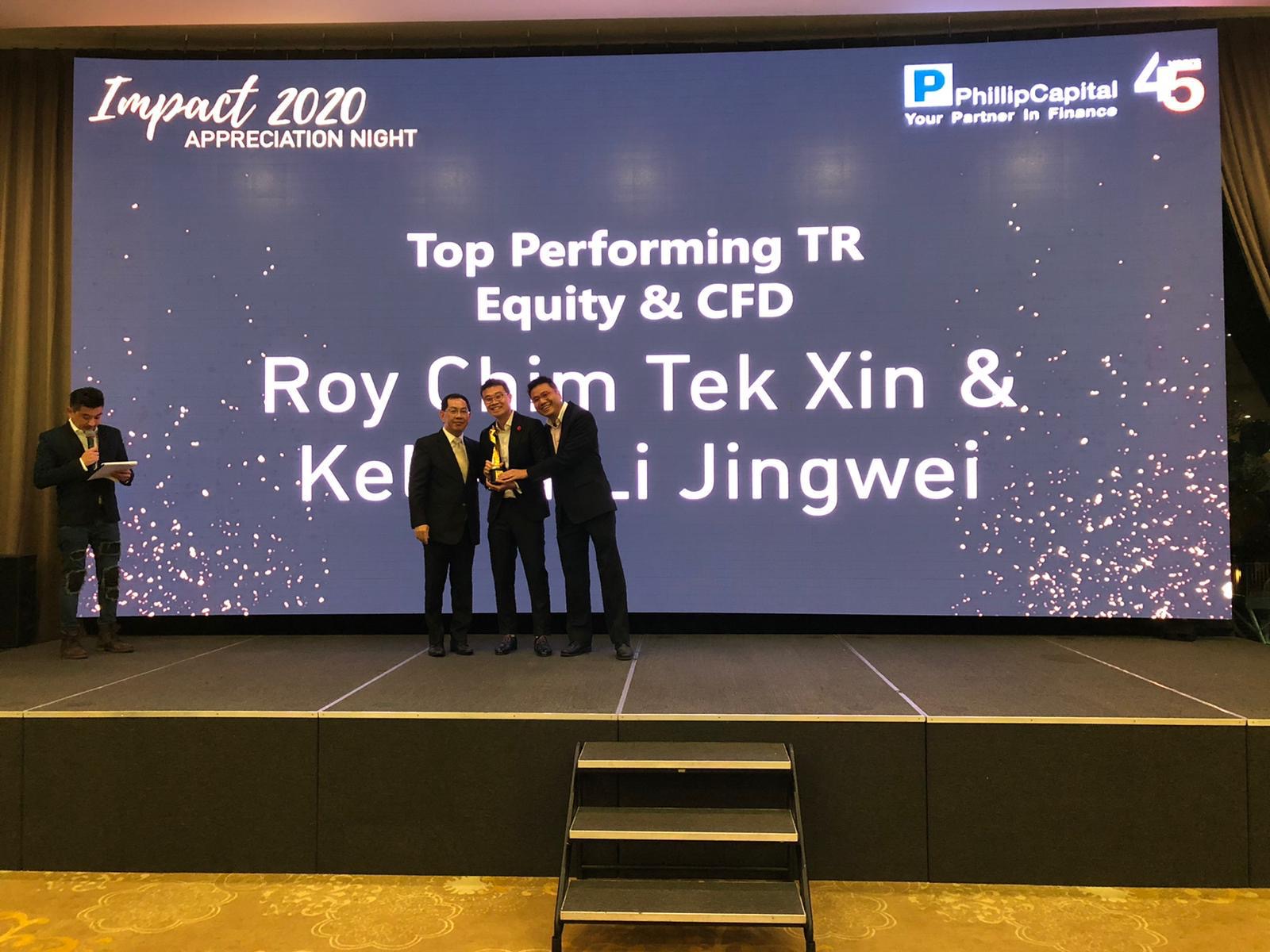 It's that time of the year again as Phillip's Trading Representatives gather to celebrate their achievements, network and to let their hair down.
It is also a time where Phillip Securities recognizes the hard work put in by the various trading reps.
We are honoured to have clinched the Top Performing Trading Rep (CFD& Equities) for the fourth year running.
2019 was a tough year but we got through it, emerging stronger than when we entered.
It was no easy feat to emerge top and we want to give Glory to THE MAN ABOVE! This would not be possible without His providence.
We also like to take this time to thank all our clients who have stood by us through the ups and downs, without your unwavering support we wouldn't have achieved this.
Our heartfelt gratitude for all the support from our family who have to stood in the gap whenever we're out for meetings or seminars.
Though the markets might be tough, We believe with the right attitude and mindset we'll be able to overcome the challenges together!
To end this, here's a quote from one of our favourite books :
Two are better than one,
    because they have a good return for their labor:
 If either of them falls down,
    one can help the other up.
But pity anyone who falls
    and has no one to help them up.
We are in the midst of planning many exciting Seminars for this year like DLCs, trading in Hong Kong markets and many more.
Thank you once again and we look forward to another year of partnership. Wishing you a Blessed and Prosperous Year ahead!
Yours
Humbly
Kelwin&Roy