4th October, 2021, 8:25 PM
Image source : nio.com
Nio has corrected about 40% since the last high in Jan. Ever since then it has been on a downtrend despite having positive QoQ growth for six quarters in a row. It has caught our attention as the price seems to be consolidating around $35. Lets take a look at the chart now.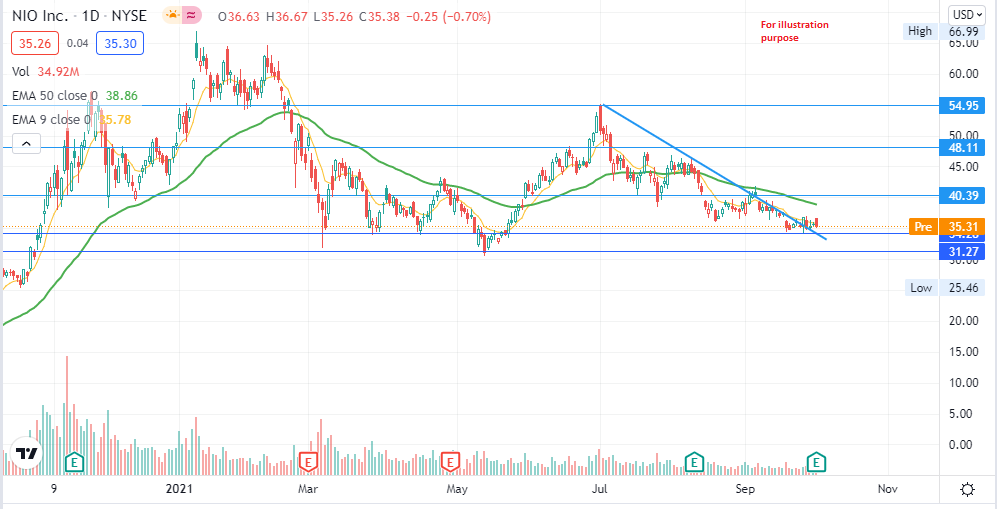 Chart Source: Tradingview.com
We can see the horizontal support is around $34 and if price manages to hold that are we might start to see some rebound. Nio has been neglected by the markets and with EV coming back, this might spark some interest in this stock. The next support might be around $31. These are some points to scale in for long term holding.
As for trading, we also look to trade around the support and cut if these levels break. Some upside we're looking at is $40 then $48. Watching it keenly.
Yours
Humbly
Kelwin&Roy