12th October, 2016, 2:33 PM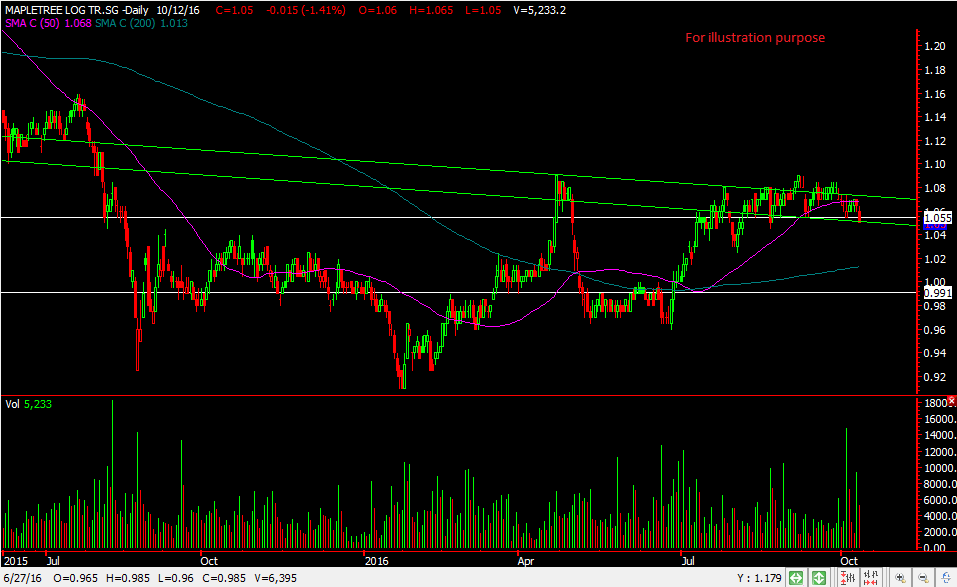 Most of the mapletree companies suffered some selling today. Mapletree industry and others had some downside.
Currently mapletree Log is at our trendline support of 1.05 and its below the 50ma too. We might see it come down to test the 200ma if the 1.05 support doesn't hold.
Yours
Humbly