26th June, 2016, 8:46 AM
Well, yes its true, UK voted out of the EU and the whole world is in shock. What will happen next?
Some concerns would be currency wars as the pound and euro slides will other countries have to devalue their currency in order to stay competitive too? How will companies with exposure to UK be affected as now they have  a weaker pound to deal with. Companies with earnings in pounds might take a hit we suppose.
So is this a time to go in to scoop up some stocks or do we wait and see or do we go short? With some saying market has priced in the exit on friday. Lets looks at some charts before we decide. Remember we're just sharing our humble views only ya. =)
STI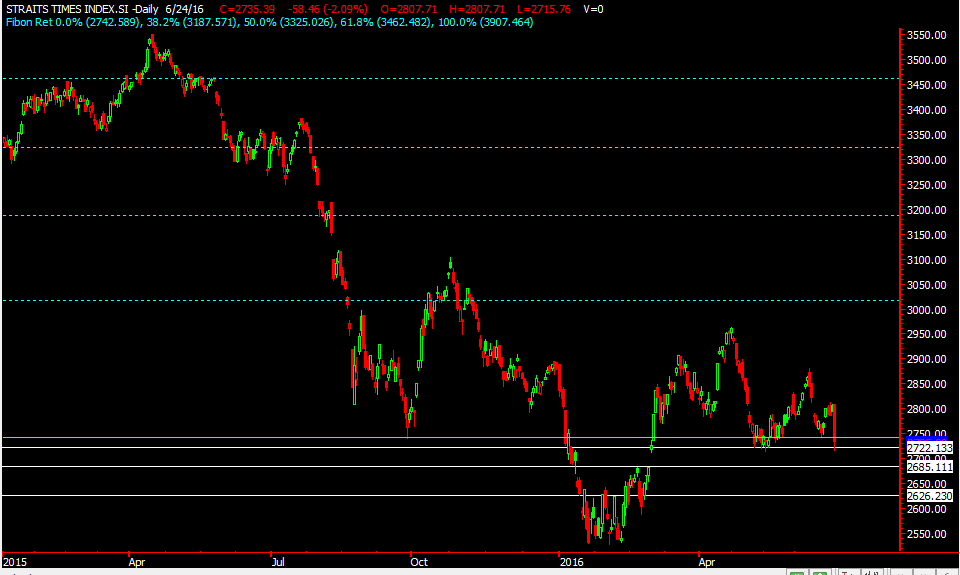 from the previous update, if there was a vote to remain we could see an upside but that did not happen but the vote was to leave and we saw how STI plunged to our support area of 2722. Well, if the support of that breaks then we could see STI covering gap to 2683 and if that don't hold then 2630. It seems to us that downside might be more likely given how violently the market reacted and it was a shock to the markets as most were pricing in a stay. Till now, it seems unsure of the real implication and people are trying to make sense of whats happening. Rebound could happen but we are looking to short on rebound meaning to say short at resistance after a rebound or short when it breaks down .
Sembcorp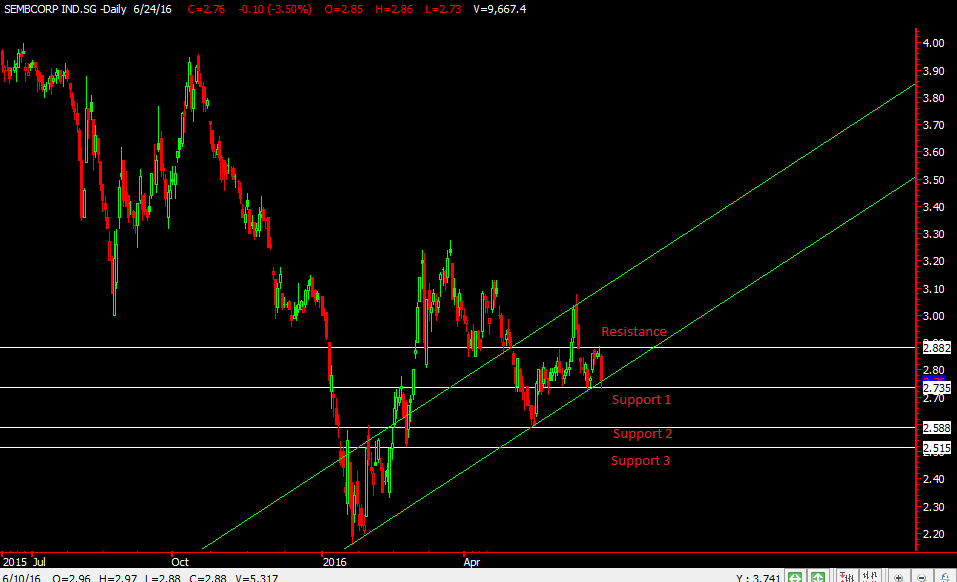 Still quite resilient being supported by the uptrend line and horizontal support, a break of 2.73 would be a short for us and the support levels as our target downside.
Sembmar on the other  hand, is a weaker stock, and 1.505 is the support, a break of that might take it down to 1.40. Remember your stop loss too which we will place at 1.60
Do refer back to the chart of capitaland which we posted on 14june, the support finally broke and it slammed down to a low  2.87 on friday. Remember we only short when it breaks the support unless you are willing to take more risk on short on anticipation .
Comfort Del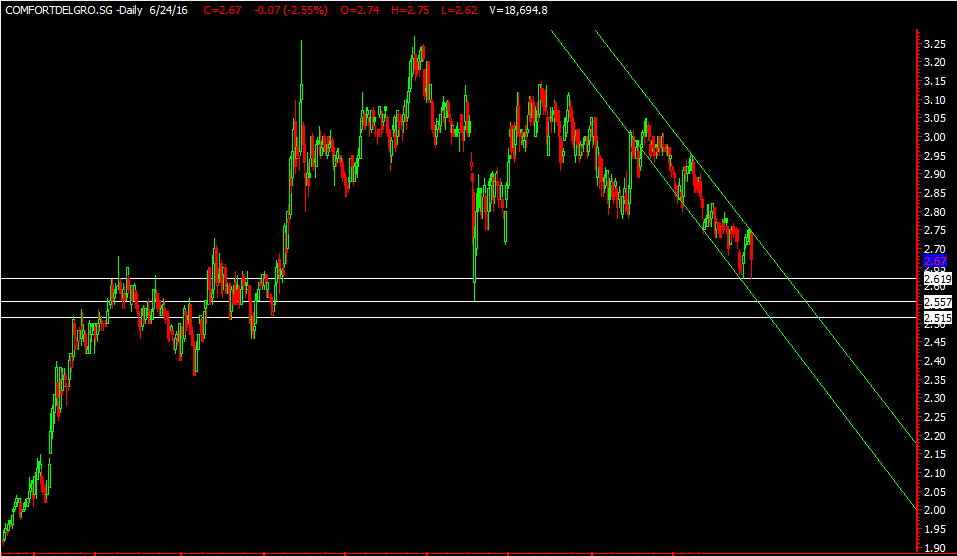 Comfort delgro having exposure in UK and due to the fall in the pound, its revenue might take a hit too, on friday people were selling comfort del, but it hit a support of 2.62 and had some rebound, if it breaks the 2.62 downside might be to 2.55 then 2.51. Remember your stop loss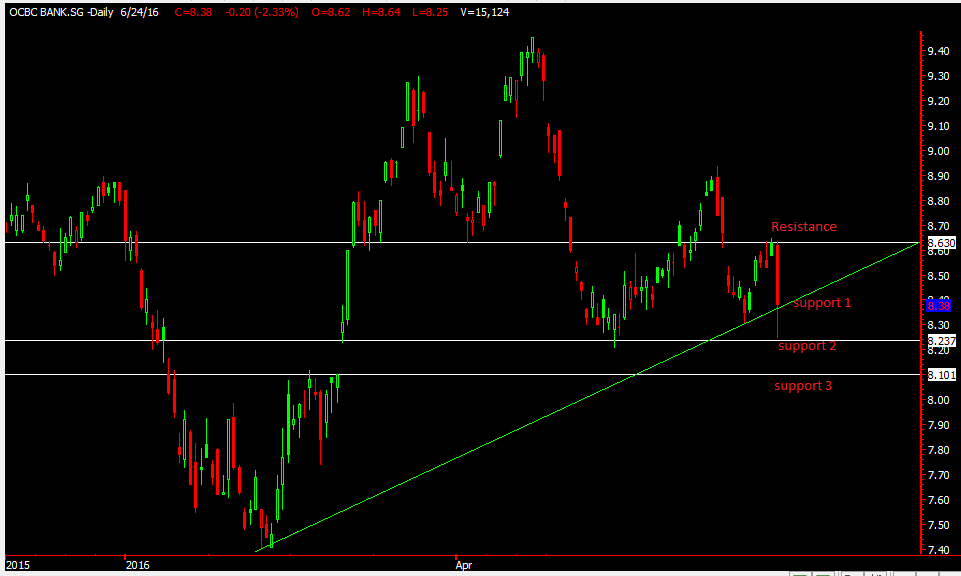 OCBC
Local banks also took a hit as they also do have some exposure to the pounds. We are looking at those support levels.
There are alot more charts to share but of course with limited time and space we will stop here for now.
Some points on trading this week, remember to HAVE a stop loss whenever you are trading. Market could rebound since it dropped quite a bit during the week.
We prefer to wait for stocks to break support then short or touch hit resistance then short .
Have a blessed week ahead.
Yours
Humbly