31st May, 2018, 8:24 AM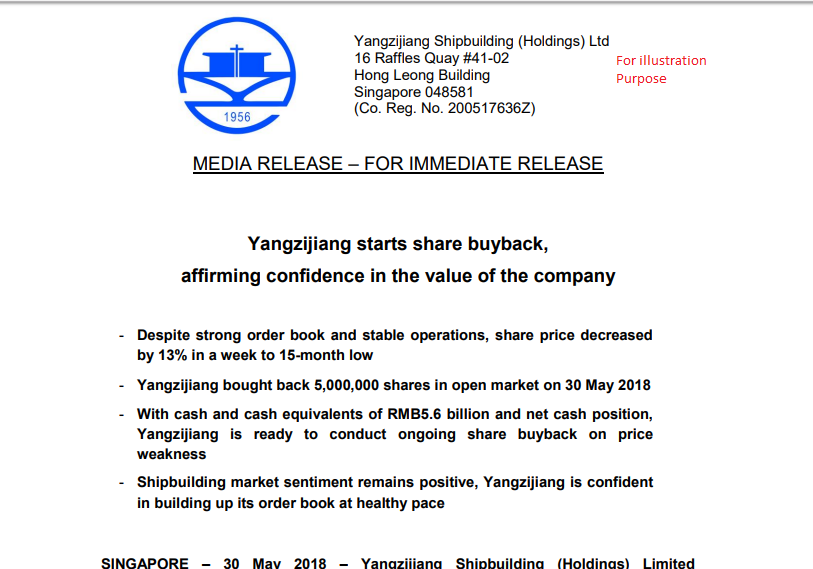 Chart Source: Poemsview 31st May 2018 / SGX announcement
Yzj Shipbldg continued to fall as we forewarned. It has hit our $0.96 and $0.915 target and continued to slide down.
A very nice downside of about 15% since we POSTED and of course  no hindsight there.
We hoped everyone took home something from our sharing.
For now, as we can see from today's announcement, Yzj Shipbldg has started doing some share buy back.  More can be read HERE. 
Of course we do want to see some positive action following the firm's bold move in its share buy back.
We'll set our support at around $0.89-0.90 and a possible upside target of $0.97 first then $1.03.
Some rebound might be expected in the coming days if the support holds.
Want to know how to use SIMPLE TA in your daily set up as demonstrated here in our blog?
Be Kelwin&Roy's Client and learn from the TOP TIER REMISIERS on how they use such simple set ups in their daily trades.
Yours
Humbly
Kelwin &Roy