14th April, 2021, 5:13 PM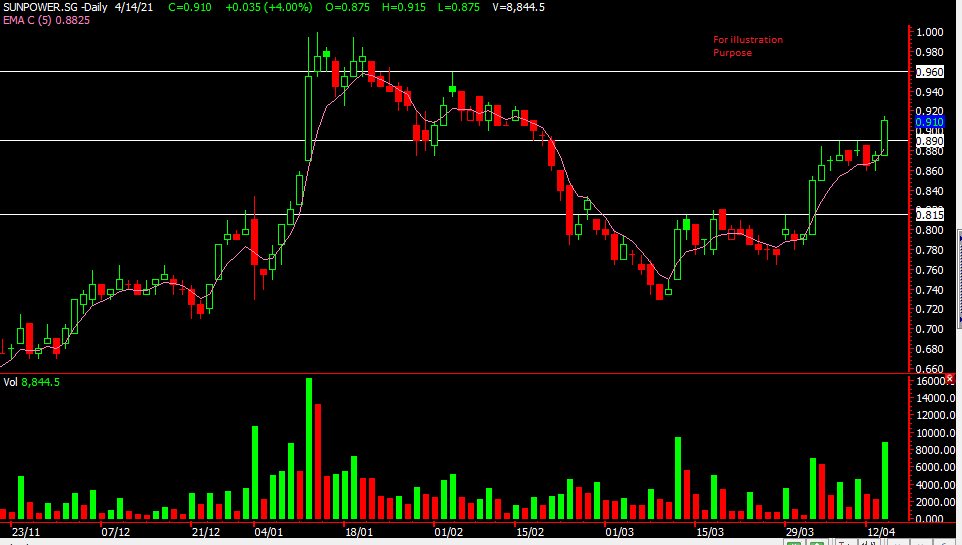 Chart Source: Poemsview 14th April 2021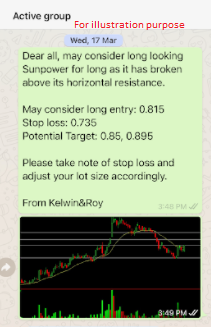 Sunpower had a breakout today after consolidating around the $0.89 cents region. This breakout came with an increase in volume which is the highest for the last month. Will this increase in volume help Sunpower power through to our next target? We sure hope so. =) Volume is an indication of interest and with more traders piling up into this stock this might take Sunpower to $0.925 then $0.96 from the charts.
Want to be our EXCLUSIVE CLIENT to receive such trade analysis when we spot a good set up? Sunpower was a stock that we spotted and alerted our EXCLUSIVE CLIENTS when it was just trading at $0.815. A nice 10% upside in just under one month as Sunpower moved up to a high of $0.915.
Don't miss out on our next alert! Be a client and find out how to be included in our whatsapp broadcast list.
Yours
Humbly
Kelwin&Roy