1st September, 2021, 3:12 PM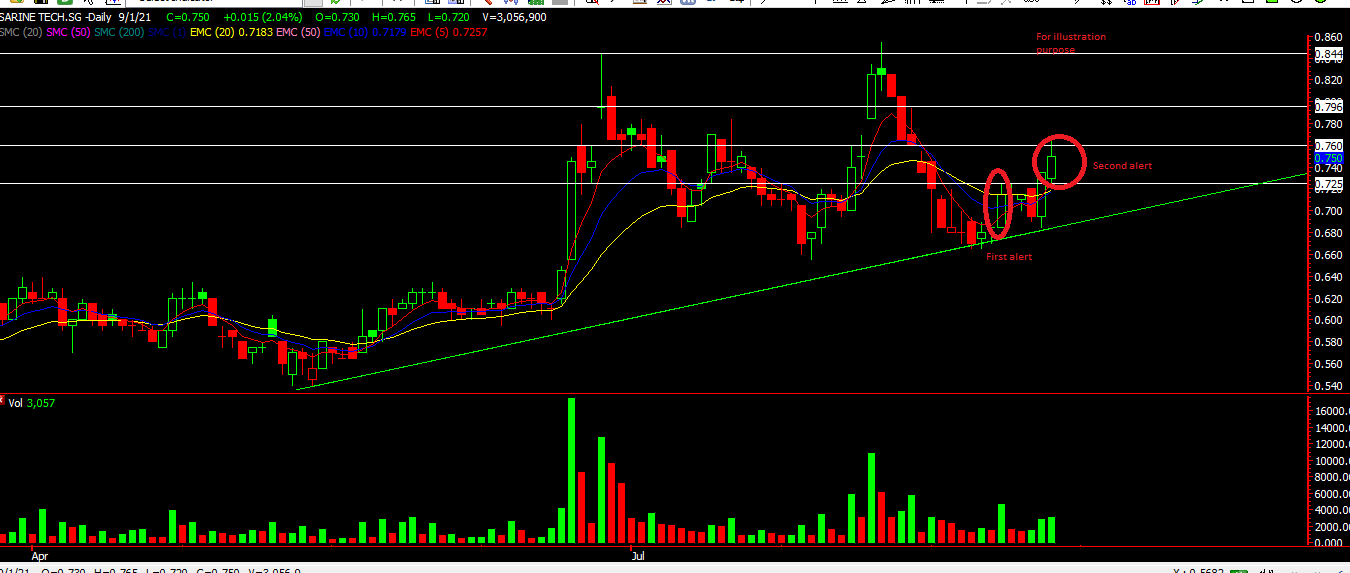 Chart Source: AdvisorXs 1st Sept 2021
September started out well with Sarine Tech bursting up 5% in early trade! Our first trade alert for the month and we're glad it was well! As of writing, Sarine is showing some signs of profit taking at our first resistance as it probably has gone up with quite a ferocious speed in the morning.
For now $0.76 is our resistance and a break above that might see our second target of $0.795 within reach. Sarine was a re-entry for us as it was alerted back in August thus it should be in good upside now.
Want to be alerted of such potential entry?
Be our EXCLUSIVE CLIENT and find out how to be included in our growing community.
Yours
Humbly
Kelwin&Roy