22nd February, 2018, 11:12 PM
China Aviation – [ Taking Off Amidst Turbulent Market!]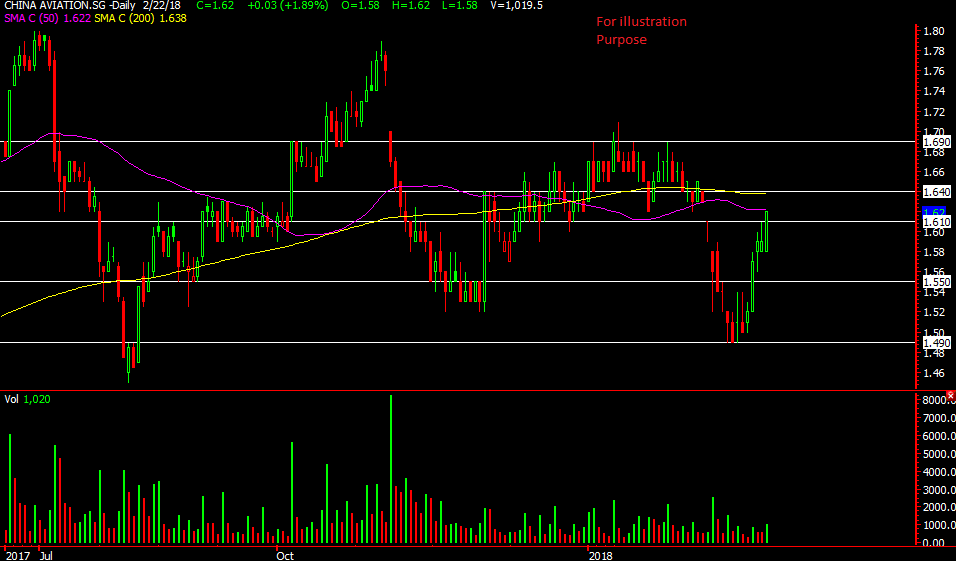 Chart Source: Poemsview 22nd Feb 2018
China Aviation defied gravity and took off to close up at the day's high of 1.62.
Its above our horizontal resistance of 1.61 and staying above that might see it move towards 1.64( the 200ma resistance) and then 1.69.
Its results will be out  on 28th Feb after market hours. Support is at 1.49
China Aviation has a tendency of running before its results, will history repeat itself?? We shall see.
Want to be informed of an earlier entry at 1.55 like our exclusive clients did??
Click HERE if you are serious about joining our exclusive community where you'll receive timely whatsapp trade analysis.
We got a team of top tier remisiers waiting to serve you.
Yours
Humbly
Kelwin&Roy