15th July, 2018, 9:03 PM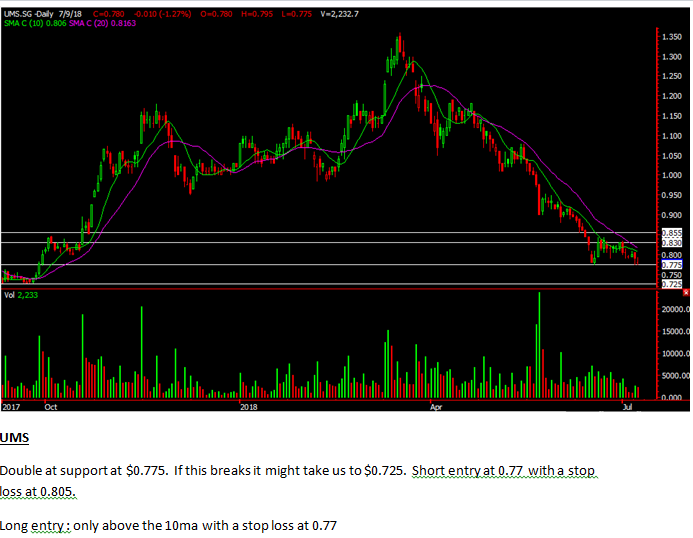 UMS along with most other electronic stocks in Singapore saw a nice rebound last friday.
An entry of $0.81 to the closing price of $0.86 would see a nice upside of well over 6%! A nice upside for a week!
UMS was one of the stock that was sent to our EXCLUSIVE CLIENTS last week for them to study, plan and decide on the course of action after that.
It is always good to have some time to plan and study before deciding on any course of action.
A clear and well defined trade plan is a good habit every successful trader need to have.
UMS next upside target might be at the 50ma which is at 90 cents. Around this area we might see some profit taking coming in.
Want to be part of this EXCLUSIVE CLIENT Group?
Want to be informed in advance of such trade analysis in order to plan and prepare?
Then be Kelwin & Roy's client to enjoy such value added services.
Don't miss out further!
Your
Humbly
Kelwin&Roy