16th July, 2018, 8:33 AM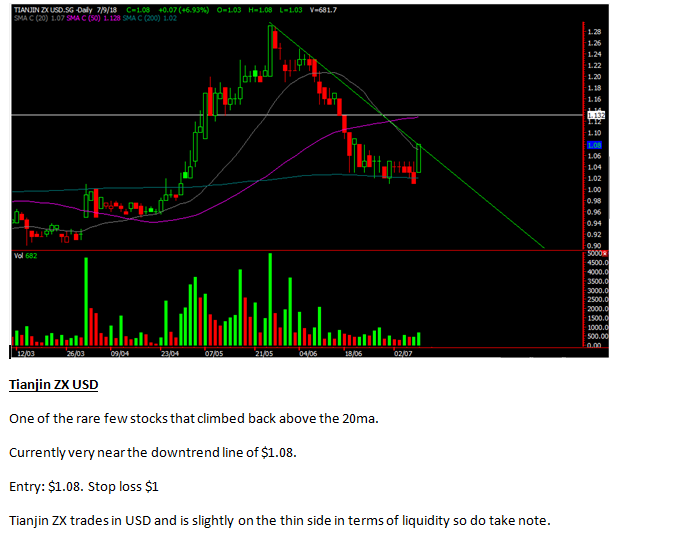 Chart Source: Poemsview 16th July 2018
Tianjin Zx USD trades in USD so every movement up or down would actually mean more to a trader. So a well thought and carefully executed plan is important for traders.
Tianjin Zx USD was a stock that was in our watchlist as it was hovering around the 200ma for a week or so and it managed to stay above it despite the weak market sentiments.
The moment it started to rebound it caught our attention and this was translated to our EXCLUSIVE CLIENTS!
Once again this trade analysis was sent to our EXCLUSIVE CLIENTS for them to plan ahead of their trade.
$1.08 was when Tianjin Zx USD broke out of its downtrend line and after that we saw it successfully moving up to a high of $1.17. A very nice upside of 8% for a week!
With that a break of $1.17 might see it move higher to an eventual target of $1.25 .
Want to be part of this EXCLUSIVE CLIENT Group?
Want to be informed in advance of such trade analysis in order to plan and prepare?
Then be Kelwin & Roy's client to enjoy such value added services.
Don't miss out further!
Your
Humbly
Kelwin&Roy