25th August, 2021, 7:18 PM
Yzj ShipBldg – [ The Giant Awakes! Where To Next? ]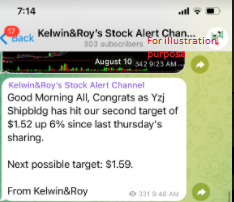 Yzj ShipBldg had a spectacular run over the last last days up over 15% since Monday! We have seen a considerable action for Yzj ShipBldg for the month of August and its also when we alerted our EXCLUSIVE CLIENT when we first spotted a move for it. We have also posted the recent breakout on Investing notes when it was trading at $1.55. Do follow us there too and share it with your friends so more people can learn!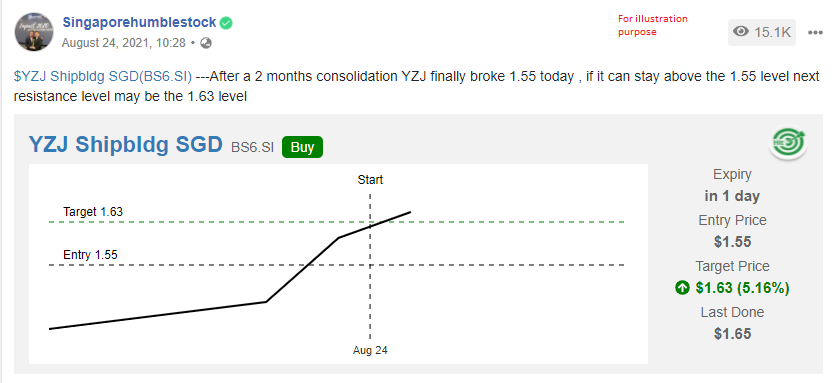 Yzj ShipBldg has blast through our upside targets after waking up from a long slumber. We might see $1.70  as its a round number which stocks tends towards that. $1.74 could also be on the cards. Profit taking might start to set in as we approach this area.
If you would like to know how to receive such trade alerts sent to your handphone, just drop us a message and we'll walk you through it
Want to be alerted earlier before the breakout?
Want to know what stock we're looking at next?
Be our EXCLUSIVE CLIENT and be alerted earlier to not miss out!
Yours
Humbly
Kelwin&Roy