17th April, 2018, 10:36 PM
OCBC- [First target hit , any more upside ??]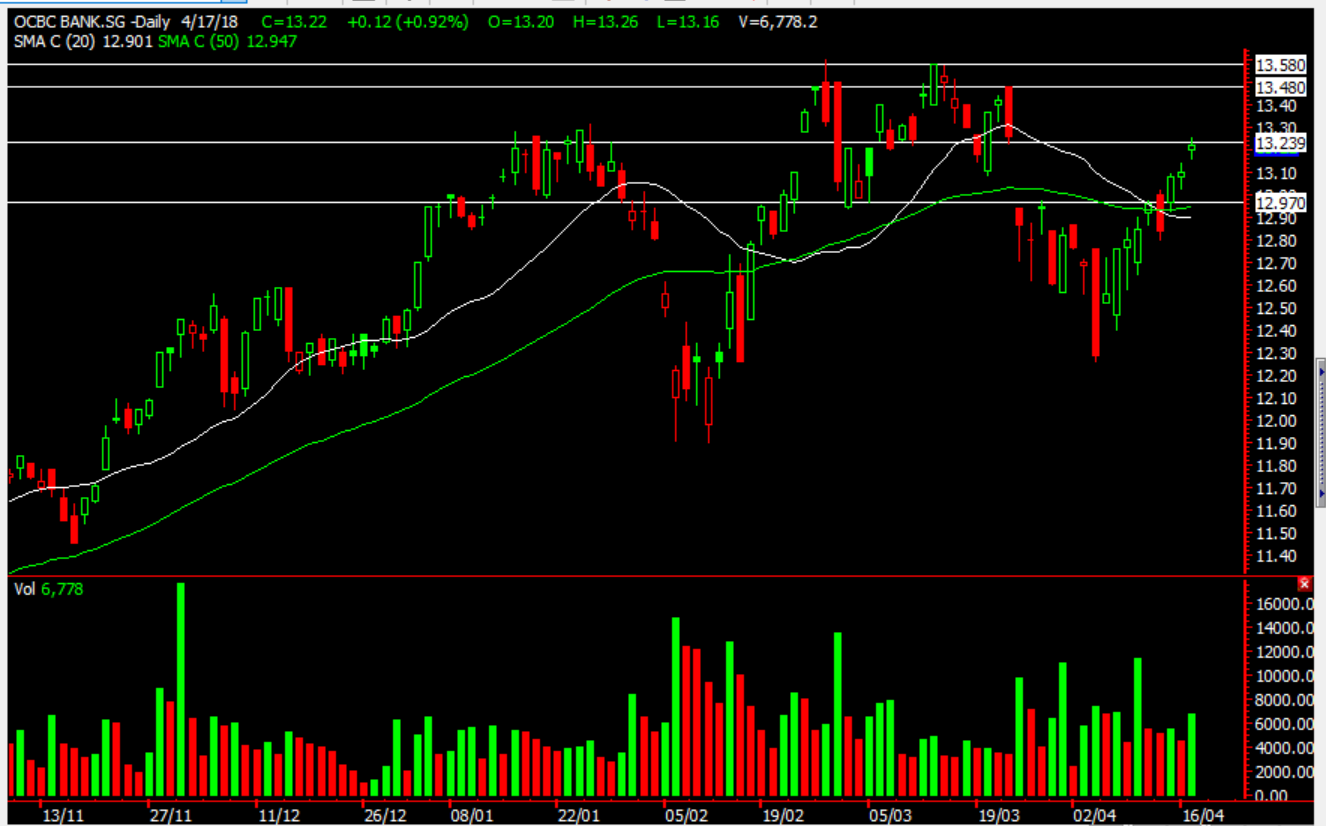 Chart Source: Poemsview 17 Apr 2018
OCBC have been having a good move recently and hit our first target of 13.24 today !!
Our Exclusive Clients were informed last week of OCBC when it started to move at 12.97.
Currently it is slightly below 13.24 , if it start to break and stay above this price level,  our next possible target might be 13.48 and 13.58 as per the chart.
IF you like to learn how to use the complimentary SGX enhanced market depth (which Poems is Now providing for FREE until 29 June 2018) and Integrate with our strategy to identify such stocks like OCBC to improve your trading , then Come join us for a FREE 2 hours Jam packed workshop on next Tuesday
Don't miss out on learning how you can join our exclusive trading community too and receive Ideas like OCBC and others  .
Click HERE if you want to make a difference to your trading journey.
See You on 24th April
Yours
Humbly
Kelwin&Roy