14th November, 2016, 3:11 PM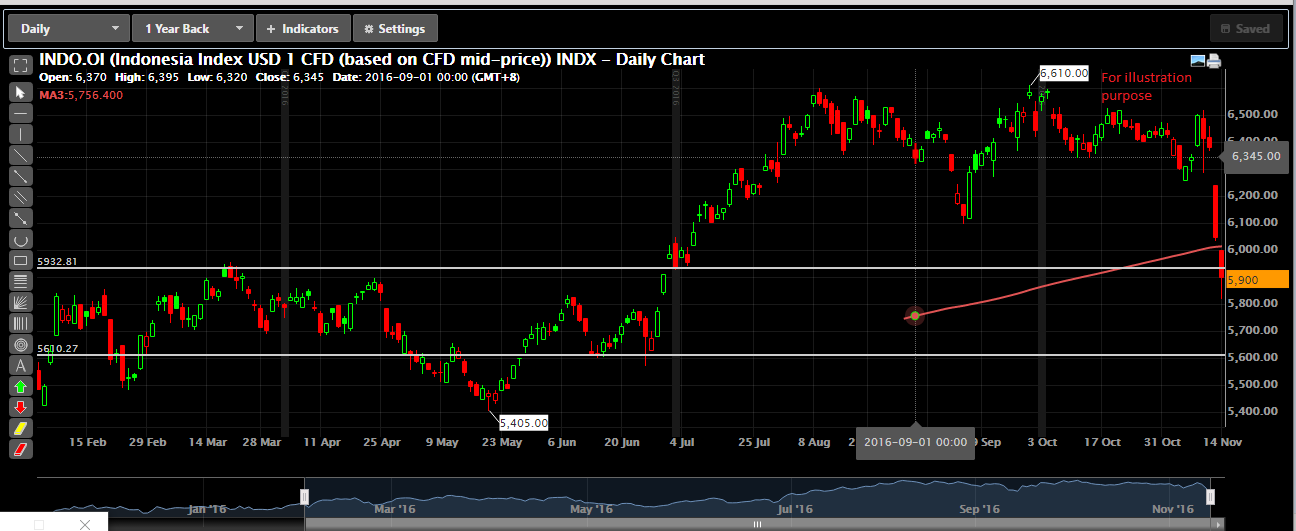 Using our poems2 platform we are looking at the indonesia Index. It has come to our attention due to the Trump's victory and his future policies.
The index is below the 200m and is below the psychological 6000 mark . We forsee more downside to 5500 levels in the coming weeks and will update again. Our stop loss would be 6150
The indonesia Index can be found under our CFD in the world index as Indonesia Index USD1 .
Yours
Humbly