17th October, 2021, 10:20 PM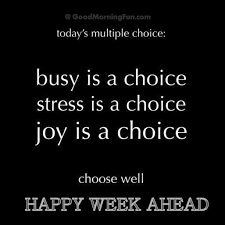 Image source: goodmorningfun.com
The week is starting soon and we hope you're not feeling the blues as market is starting to come back to live and things are starting to heat up!
Recap for STI & HSI 
For our local market, as mentioned in our previous post, banks earnings over in the US gave a push to our local banks, especially for OCBC and UOB.
Electronic stocks also saw some rebound as the 10 year yield curve started to ease up. Nasdaq also had a rebound bringing further positivity to the markets. Energy stocks saw some pullback which is healthy while oil stocks pushed further up.
As for the Hong Kong market, it only traded for three days as it was closed for a day due to typhoon warning and one day due to Chung Yeung Festival. Overall, EVs , tech stock saw a rebound in the HK market while HSI moved up to our initial target.
Key Events to Watch For 
1.Earnings! Earnings have kicked off in the US and dozens of companies will be reporting in the coming week, including Tesla (NASDAQ:TSLA), Intel (NASDAQ:INTC) and Johnson & Johnson (NYSE:JNJ), as the first major wave of third quarter earnings results gets underway.
On Thursday Netflix will kicks off third quarter reporting for the 'FAANG' group of U.S. tech giants Facebook , Apple  Amazon.
Take note of earnings in Singapore too.!
2 Chinese GDP! On Monday, the third quarter gross domestic product for China will be released alongside with the factory production and retail sales. These are data to see the health of the economy and economist are expecting growth of around 5.2%. If it comes below then market might have some reaction to it depending on how bad the numbers are, but if it jumps on the upside it could spark more upside as this might signal recovery for the world's second largest market.
3. U.S data he U.S. is to release data on industrial production on Monday followed by reports on buiding permits and housing starts on Tuesday.
4. Bitcon futures ETF! For those interested to get your hands on bitcoin this ETF might provide an avenue for it. The first U.S listed futures ETF are set to launch in the coming week barring any last minute objection from the SEC.
The ProShares Bitcoin Exchange Traded Fund is scheduled to start trading on the New York Stock Exchange on Tuesday. A day later, the Invesco Bitcoin Strategy ETF, would also be allowed to launch unless the SEC blocks it.The ETFs will be based on bitcoin futures that already trade on the Chicago Mercantile Exchange rather than the cryptocurrency itself amid regulatory concerns over a potential lack of liquidity and the risk of price manipulation on spot exchanges.
5. Take note of the 10 year yield too. It did move up on Friday. Don't overlook this point.
Technical Levels to Watch For This Week

Image source: AdvisorXs 17th Oct 2021
STI saw a nice rebound of about 60 points when it broke our resistance line last week . It reached our upside of 3160 on the back on our banks moving, Jardine and Venture having share buy backs . With renewed interest of opening up, this also has caused aviation stocks to move up but we prefer a pullback now before entering. Positive sentiments continue to flow and we might see our next resistance target of around 3200.
HSI
HSI also saw some bounce on a shorter week hitting our first resistance. The closing bar on Friday was a nice pin bar candle. As we see US side closing strong and the S&P cutting above its downtrend line. This could bring more positive movement as the bulls look to overcome the bears in the coming week. Watching HSI to break that resistance of around 25404. If that breaks, our next upside resistance would be 26209.
Trade safe and remember to have a sound trade plan!
To know more about the outlook for S&P and Nasdaq, just CLICK HERE!
Have a good week ahead! Drop us a message if you want to discuss further!
Yours
Humbly
Kelwin&Roy