21st February, 2016, 3:00 PM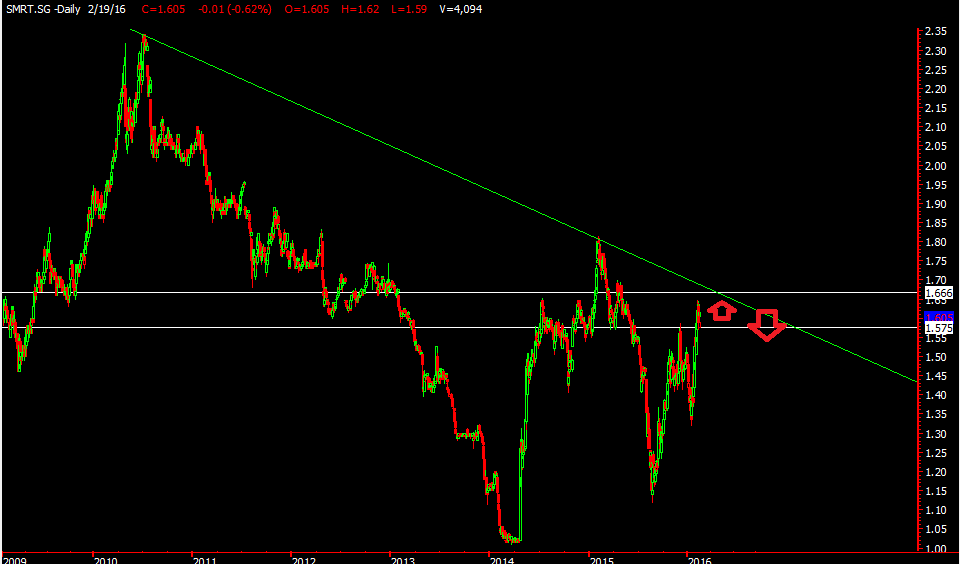 Its almost the end of the weekend and we hope everyone had a restful and blessed weekend.
As we go back to work on monday and having to take either the train or bus to work this stock SMRT came to our mind.
we zoomed out to 2010 and drew a downtrend line connecting the high of 2010  and the high of feb2015 and noticed currently SMRT is near the next downtrend line resistance which is about 1.665. The near immediate support would be 1.575. So how we would play this is either we wait to short at 1.665 area when it hits the downtrend resistance or if it doesn't touch there and breaks down from 1.575. Our stop loss would be one pip above the resistance or when support broken .
Have a wonderful week ahead and to make the work place a nicer one, how about doing one act of random kindness for someone? =)
Yours
Humbly