10th May, 2018, 3:39 PM

Market Outlook & Sharing Engagement for Second Quarter 2018
23/05/2018 @ 7:30 pm

-

9:30 pm
10th May, 2018, 3:39 PM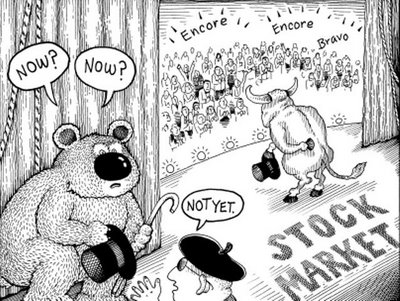 Awesome April as some traders might have describe it.
April a traditionally good month for equities made no exception this year as our Straits Times Index moved up over 8% in this April from March. This observation was posted on our blog at the start of April for all to read and
orientate themselves better.
Did you position yourself for the rebound in April or was caught on the other end?
Oil and Banking sector had one of the strongest rebound but will it continue?
Now that April is over, what will the coming months entail?
Soccer World Cup is around the corner and what will happen to the market then?
How should You position yourself? And what sectors should we be looking at?
If you're searching for answers then come 23rd May. Let our Top Tier Remisiers from Phillip Securities: Kelwin&Roy answer them for you.
With over 16 years of combined experience and numerous awards under their belt with the most recent being awarded the Top 10 Trading Representives in Phillip Securities, they bring their candid and simple sharing to everyone.
Using simple technical analysis, they have spotted the rebounds for the past few months as documented in their blog without any hindsight. For instance, during their client's 1st Qtr market outlook seminar on 27th Feb they analysed that STI would be supported at 3340 which indeed STI bottomed out on 4th Apr with a day low of 3338 before rebounding and successfully retesting Jan's high, which was again analysed on their blog on 18 Apr with STI reaching a new 10 Year high at 3641 in early May.
Come 23rd May and they will be sharing their market outlook in the coming months, the sectors to be looking at and also how to join their Vibrant Community of traders.
And for the first time ever they will be opening this event to the Public for their Insightful Quarterly Market Outlook Event.
Wait no more to secure your seat at https://www.eventbrite.sg/e/market-outlook-sharing-engagement-for-second-quarter-2018-tickets-45860351546