9th February, 2017, 2:24 PM
Sembcorp Marine – Still Fighting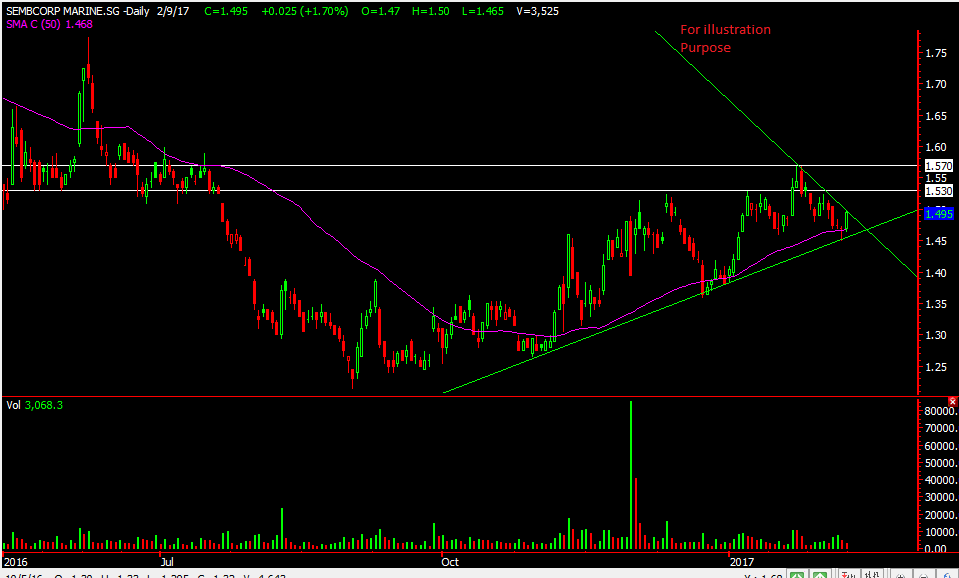 Sembcorp Marine still on our radar and its still fighting hard to stay above its uptrend line. It is also trying to stay above the  50 days moving average.  It is currently also being resisted by the downtrend line so we'll wait for that to break before considering a long entry.
Recently due to Ezra news, the oil and gas sector took the chance to sell off and take profit. One can monitor the situation for awhile more before deciding the next move. It seems to be holding well for now.
Sembcorp Marine has to break that downtrend line of about 1.50 before we see more upside. Our first upside target would be 1.53 then 1.57. Our stop loss would below the uptrend line at  1.45.
Yours
Humbly
Kelwin&Roy