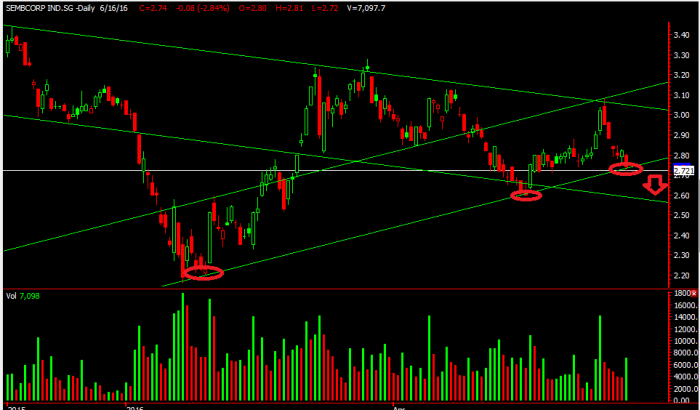 Its getting late, just decided to update the blog before catching whatever sleep possible. =)
Sembcorp as we can see, is now hugging on its uptrend line at about 2.72 which also coincides with the horizontal support line.  Its testing it the third time and if this breaks we might see it head down south to about  2.52 area. A nice reward with a short entry at 2.71 and stop loss at 2.83.
STI and noble came down further after our blog post while we're still waiting for capitaland to trigger for shorts. Hope you're not trying to catch the falling knives and getting hurt along the way.
Yours
Humbly