13th November, 2016, 1:14 PM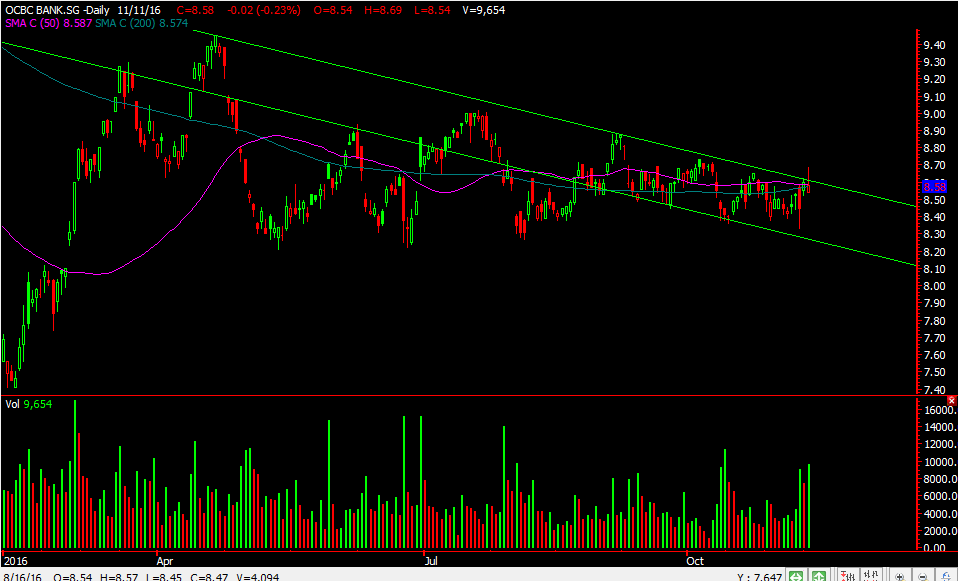 Before we start sheng shiong had a fall to $1 before some short covering came it. $1 was a bonus to us. So hopefully your shorts were profitable.
Next, after the crazy week with trump winning market seems to have gone up instead of down which observers were hoping for. Our local banks seems to have a strong rebound with DBS rebounding from $15 to $16! WOW!
We're watching OCBC now and looking to see if it can break that downtrend line convincingly at about 8.65. It is currently being resisted by the 50ma at 8.59. It tried to break on friday but retraced after that. So this will be in our watchlist. We'll consider entering when it breaks above the line and have  a stop loss at 8.58 ot 8.50 .
Yours
Humbly