21st April, 2018, 12:42 AM
Keppel Corp [Up to 6% high since Trade Plan revealed]
Chart Source : PoemsView 20 April 2018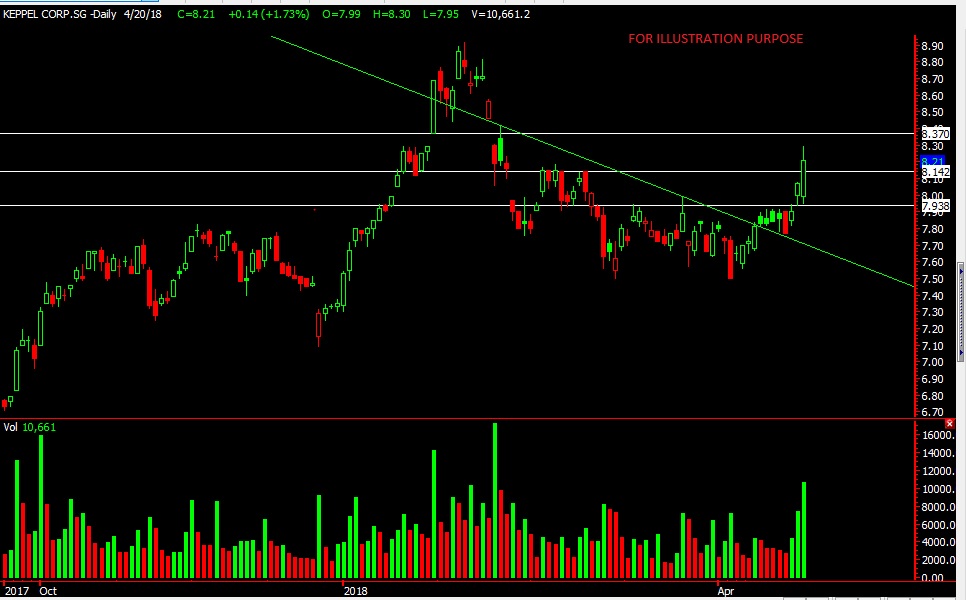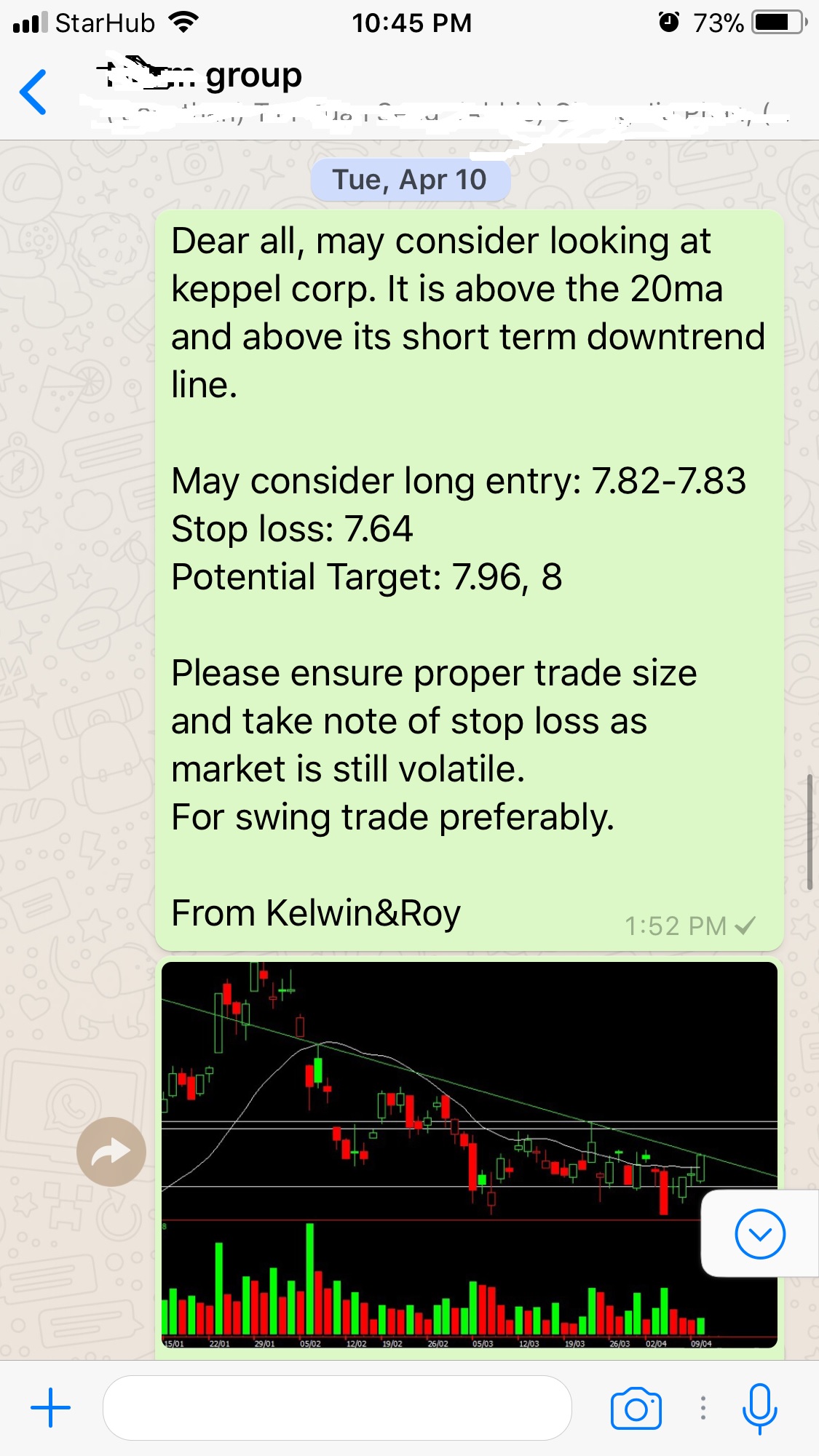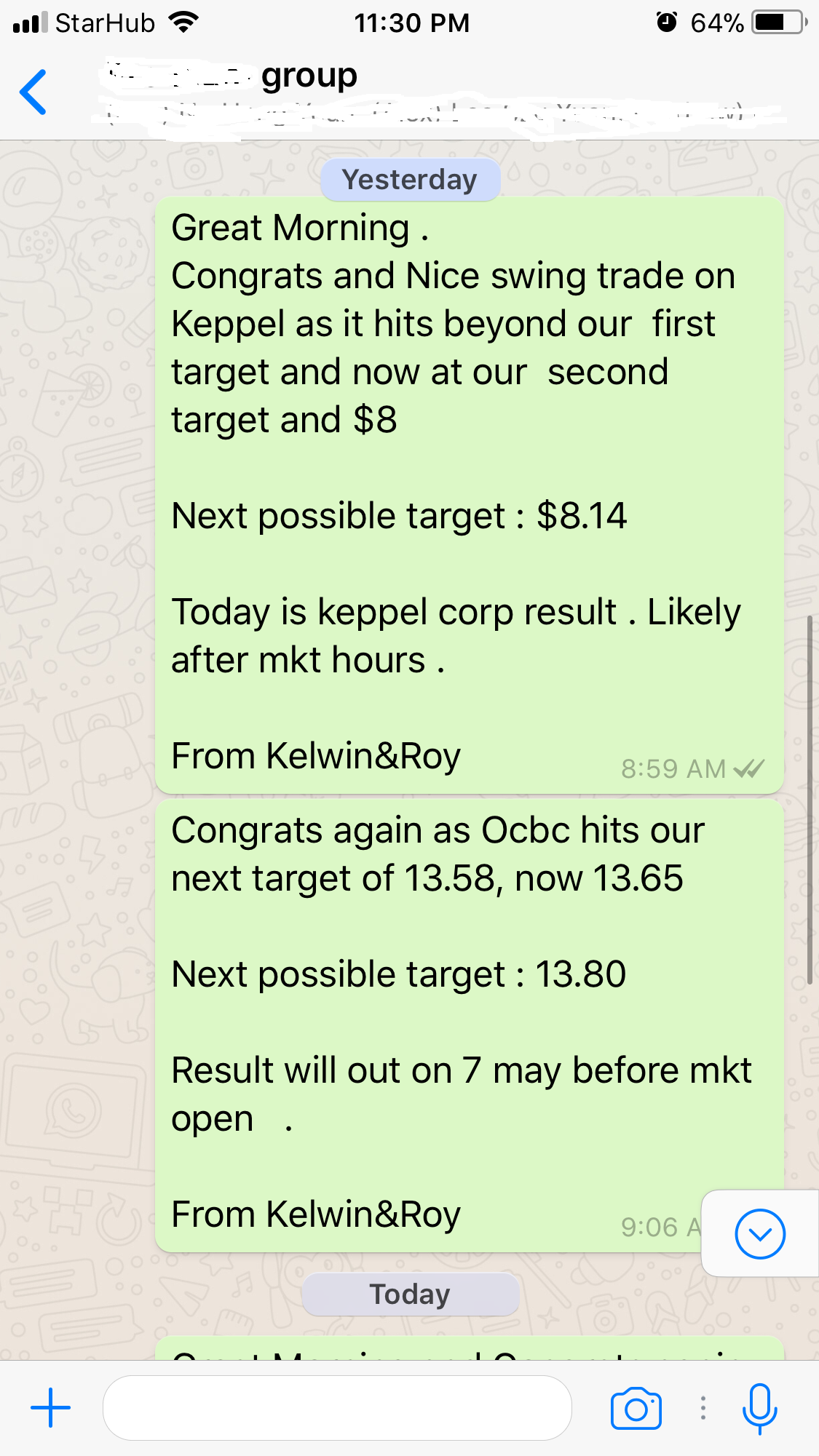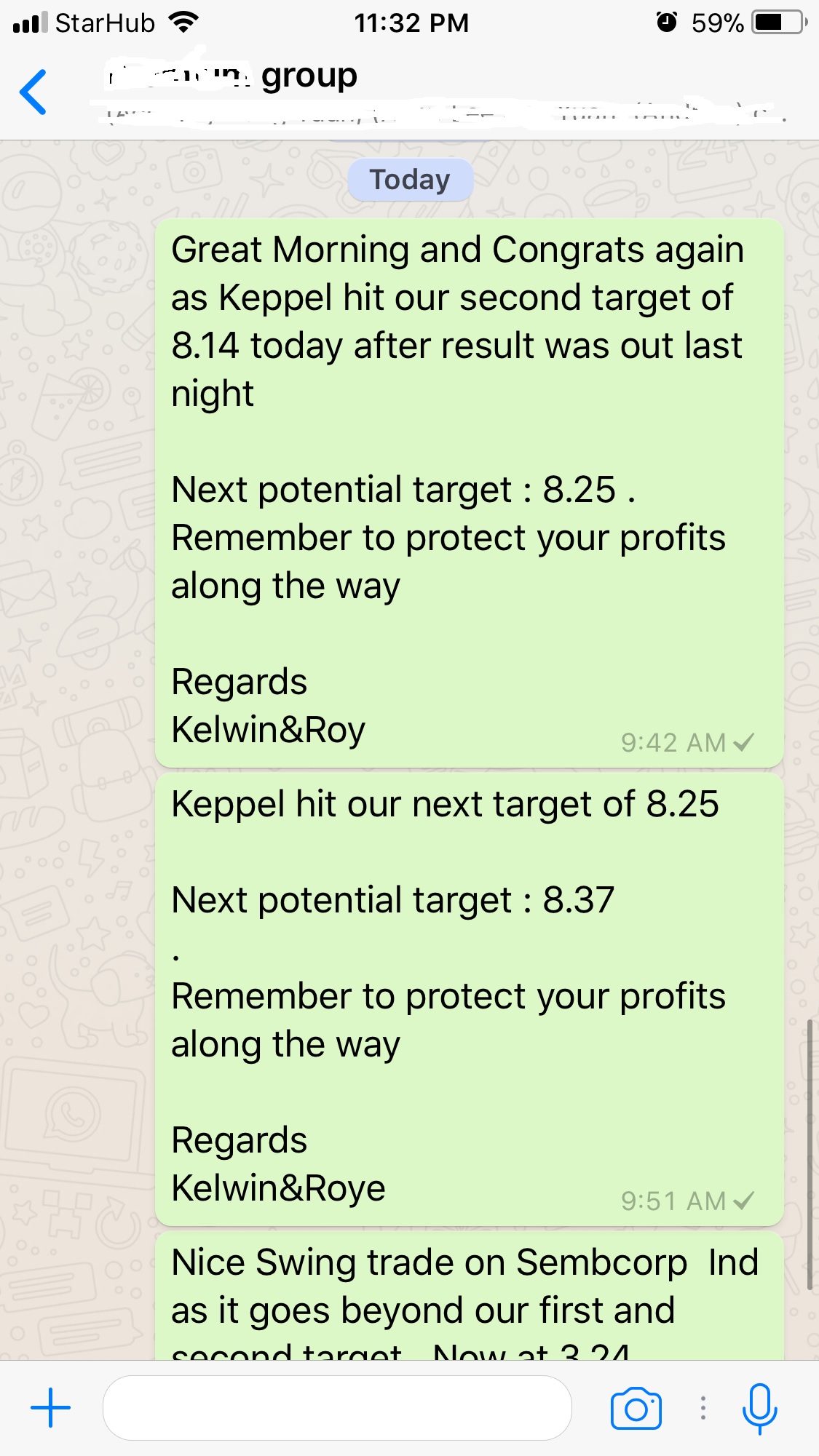 Keppel Corp having announced a set of good results last night , broke above its 8.14 horizontal resistance and close positively at 8.21 today.
In fact, a Trade Plan analysis for Keppel Corp was sent to our EXCLUSIVE CLIENTS on 11 April ( See images attached) with an entry price, STOP LOSS and even our personal potential targets. Stop Loss is a Must in our Trading Plan analysis for risk management .
Reasons are stated for the analysis so our clients would be able to learn and see from our perspective.
Since our entry at 7.82-7.83 ,Keppel Corp has moved steadily up to a day high of 8.30 today  , which represents around 6% up from our entry. As such we would start to trail our upside and of course inform our exclusive clients of the next potential upside target with updated analysis. Step by step that's how we guide our clients through as shown above in the images.
If the positive price action continues ,   next potential upside resistance will be 8.37 with immediate support around 7.94.
Do you want to be guided through your trades like our clients with detail trade analysis delivered Timely to your mobile ?
We will share on our coming Tuesday 24 April Seminar on how we spotted such moves and how to  join our exclusive community where you'll receive timely whatsapp trade analysis.
Click HERE to register and see you on 24 April
We got a team of top tier remisiers waiting to serve you.
Yours
Humbly
Kelwin&Roy