28th November, 2016, 1:52 AM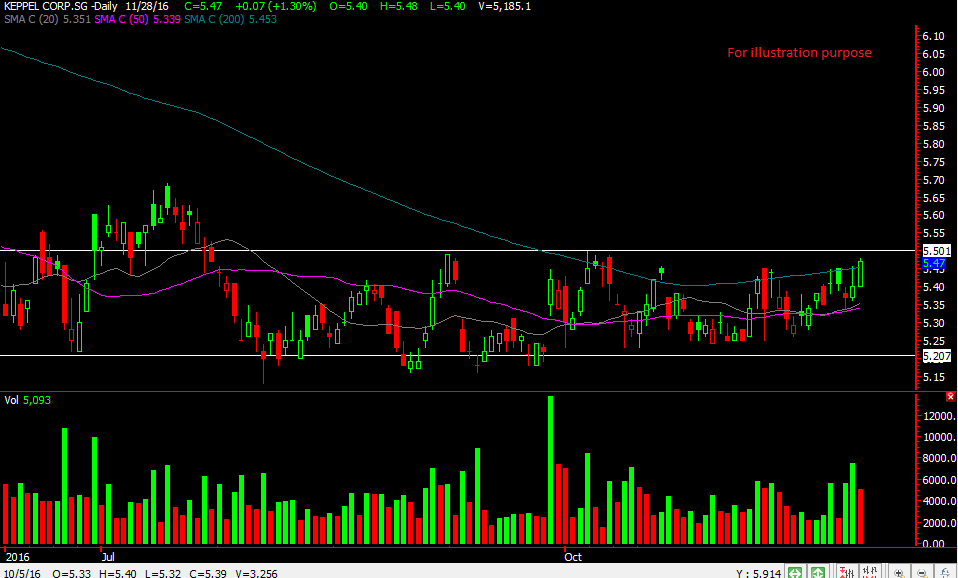 Over the weekend there was some stir in the oil price as Saudi wanted to leave the talks. Oil took a tumble and one might be expecting our oil counters to fall too. But instead our oil counters held and keppel corp is currently above the 200ma . Opec meeting starts on 30th nov so we're keeping an eye on that to.
We're looking for it to clear the horizontal resistance line at 5.50 before considering an entry. Our stop loss would be 5.39.
Yours
Humbly