2nd February, 2016, 2:52 PM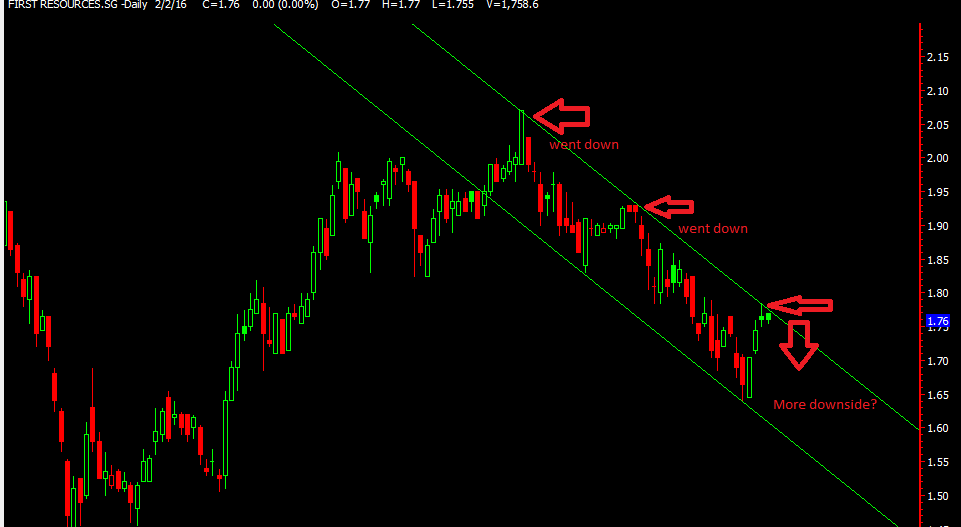 Lets take a look at this stock called first res. Judging by its pattern , we can see that there is a pattern forming whenever it hits that downtrend line that we drawn it seems to come down and rebound back at the lower channel.
As of now, it seems that it has hit that upper trendline channel at about $1.77, whats next for this stock? Well, if you believe in the patterns then u might say that it might start to come down which we hope so too. =) so if we were to short we would short at about $1.77 and have a tight stop loss of about $1.78-1.795. In this case our risk reward ratio would be a good one if we target $1.62 for our downside target. That works out to about a 5 times risk reward ratio . We risk about 3 cents to try to gain about 15 cents of profit. =) A worthy trade we feel.
Yours humbly