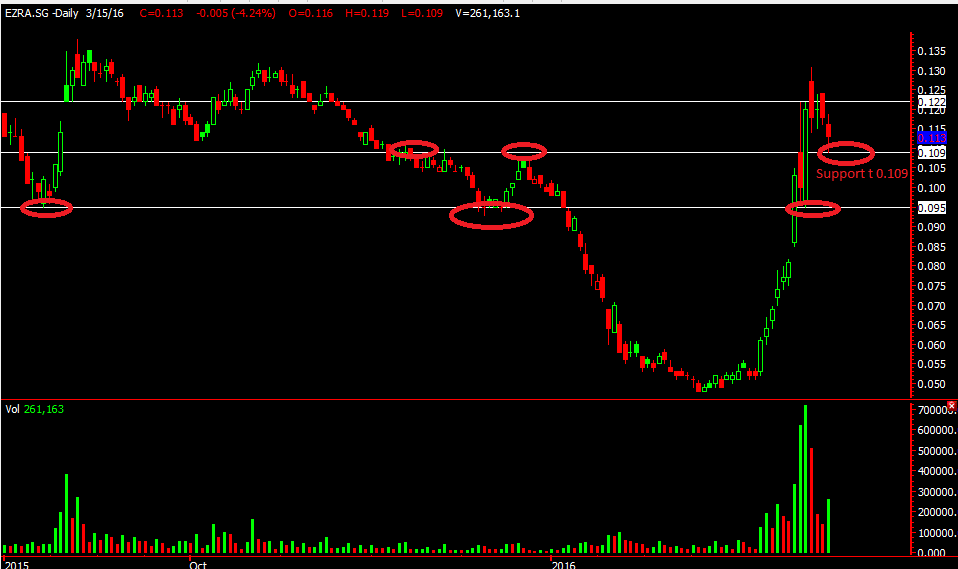 Its late into the night and thought of updating the blog, of course we don't encourage people to be working so late into the night. Remember work life balance =) so we'll try not to update this late in future. Haha
Ezra, an oil related counter had recently seen a strong rebound due to the rebound in oil. It had met with the horizontal resistance at 0.122, it tried to break it a few times but failed to stay above. With that we might either see ezra hovering around 0.109-0.122 area before standing another move.
We're watching the horizontal support at 0.109 closely and if that breaks we might consider shorting with a stop loss at 0.111 and hopefully a trager of 0.095.
Yours
Humbly