2nd February, 2016, 2:38 PM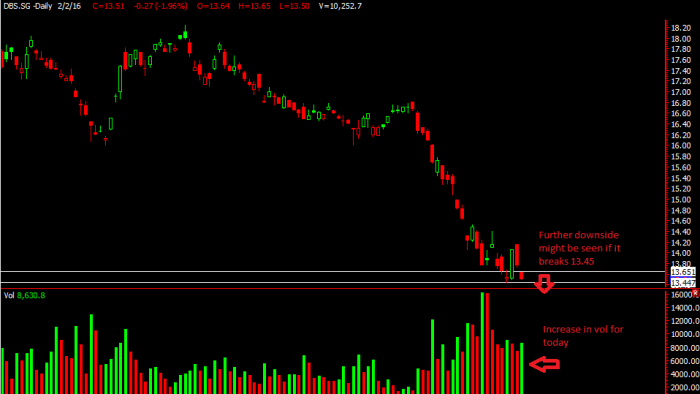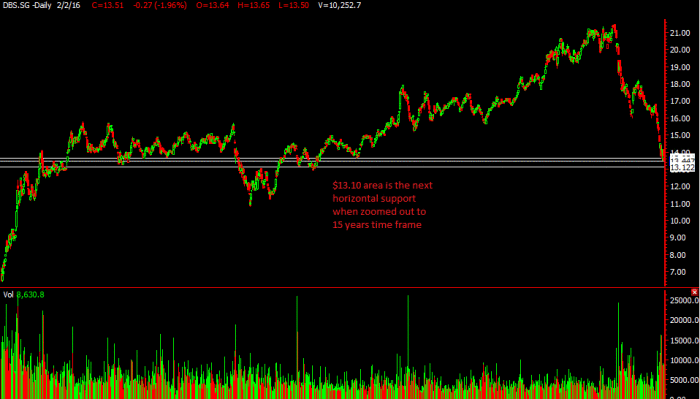 STI had some rebound over the past week but we noticed that the banks didn't rebound as strongly in fact it was quite weak and started heading down.
With that we see that if the horizontal support of $13.45 is broken we might see DBS heading down to a target of $13.10 first which we have to zoom out to a 15 year time frame to see. The vol for today has increased which might signal some downside pressure.
So what we'll do now is to wait and see if the support of $13.45 is broken before we initiate a short position. A stop loss of $13.67 can be place for this trade. Remember, as a trader or even investor we have to practice patience.  As we all know patience is a virtue. =) Blessed day ahead
Yours
Humbly