26th November, 2020, 7:00 AM
DBS – [ Momentum Slowing Down? Time To Take Some Profits? ]
Chart Source: Poemsview 26th Nov 2020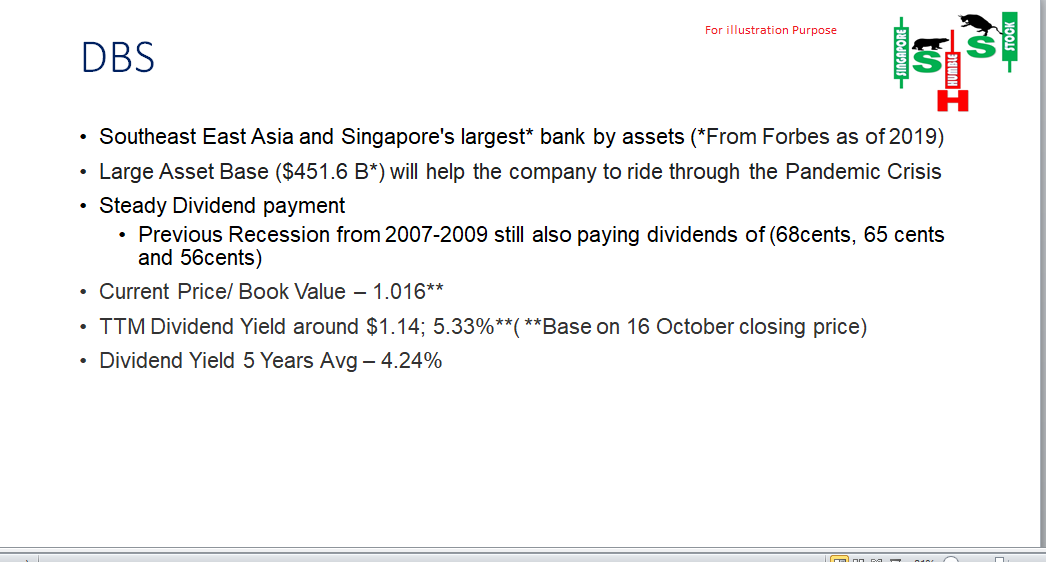 DBS named the best bank in the world in 2018 was a stock that has been on our watchlist for a long time!
Back in late Sept when we posted on DBS it was just trading slightly below $20. We continued to update our clients in mid  OCT (see above for a snap shot)  and an update again in late Oct. Since then, DBS has rocketed over 25% and we hope you managed to catch a ride on this rocket!
So the question is, is it time to take profits? Well, the answer really lies on your objective for entering. If this trade has met your objective price target, then it's wise to sell or at least take some profits.
If your objective was to invest in the banks for dividends for the long haul, then selling now and putting your funds back in the bank might not be the best thing. Banks interest rates as we all know are rock bottom *psst* its 0.05% the last we checked. Just check out the rates HERE! So leaving it in the stock might be a wiser thing to do unless you have somewhere else you want to deploy your funds too. At current price, DBS yield is around 4% still decent as compared to leaving it in the bank.
So now lets take a look at the chart to get some sense of direction. From the technical perspective, DBS saw an increase in volume today but the candle didn't show a full body one and it actually closed slightly below its opening price. Short term wise, we feel DBS might be over extended and a pullback to the 5ema first would be healthy and a pullback to 10ema would be even better! We have drawn the support and resistance for reference too. Common indicators are also showing signs of overbought region. We would prefer a pullback before an entry!
Want to cut through the noise and get such trade alerts straight to your handphone?
Then be our EXCLUSIVE CLIENT and find out how much value is waiting for you!
See you onboard soon!
Yours
Humbly
Kelwin&Roy