19th June, 2018, 8:18 AM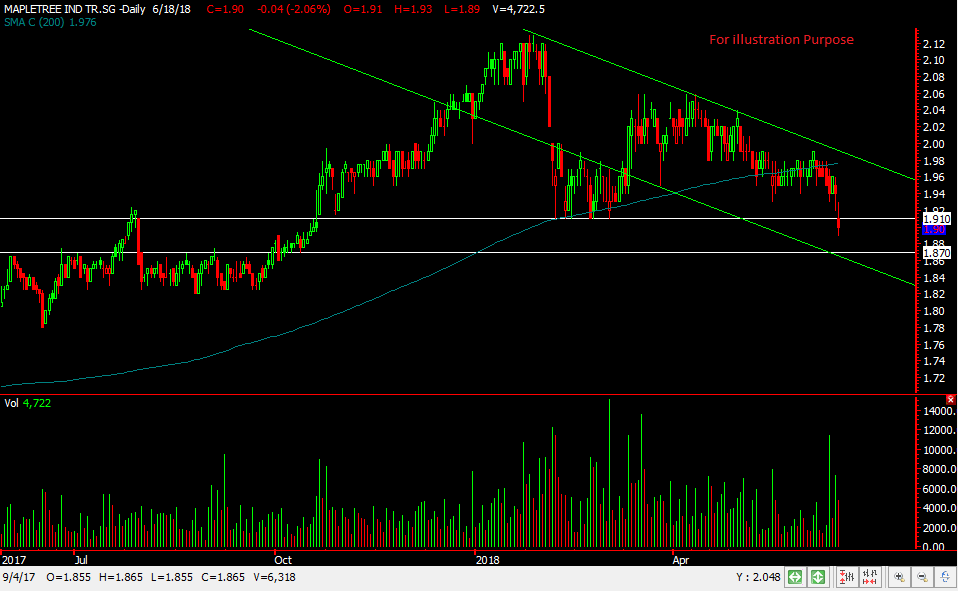 Chart Source : Poemsview 18th June 2018
Mapletree Ind Trust closed below its triple support of $1.91 which isn't good if you ask us.
It is also below the 200ma which adds further downside pressure.
It might hit the $1.87 first and failing to hold that we might see further downside pressure to $1.81 area.
We might consider a swing short on this counter as long as it doesn't close firmly above the 200ma
Lets keep a look out for this.
Yours
Humbly
Kelwin&Roy