18th July, 2016, 2:49 PM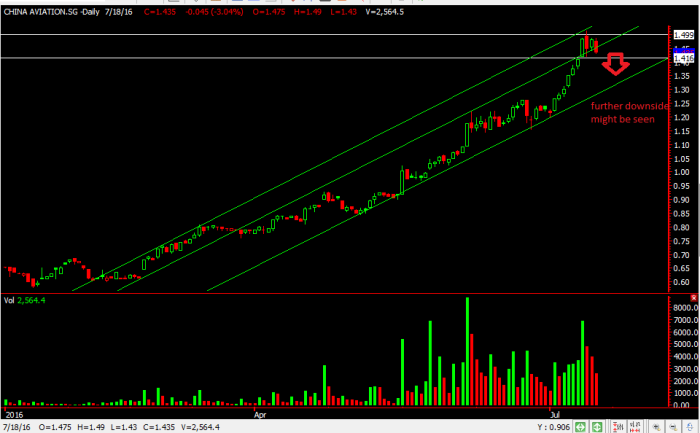 China Aviation or CAO which many are used had a good run so far and is now met with some major resistance at 1.50 and since then it was unable to break through the last few days. We might be looking at some downside in the coming days to that lower uptrend line which we drew at about 1.30. Our entry would be when it breaks the support of 1.42 and stop loss at 1.52.  We will be using CFD for our shorts.
Btw, innovalues got stopped out last week and it had a heavy sell down that is why having a stop loss and proper trade plan is very important.
GLP on the other hand had a further run to 1.95 today =)
Yours
Humbly