25th January, 2021, 8:00 AM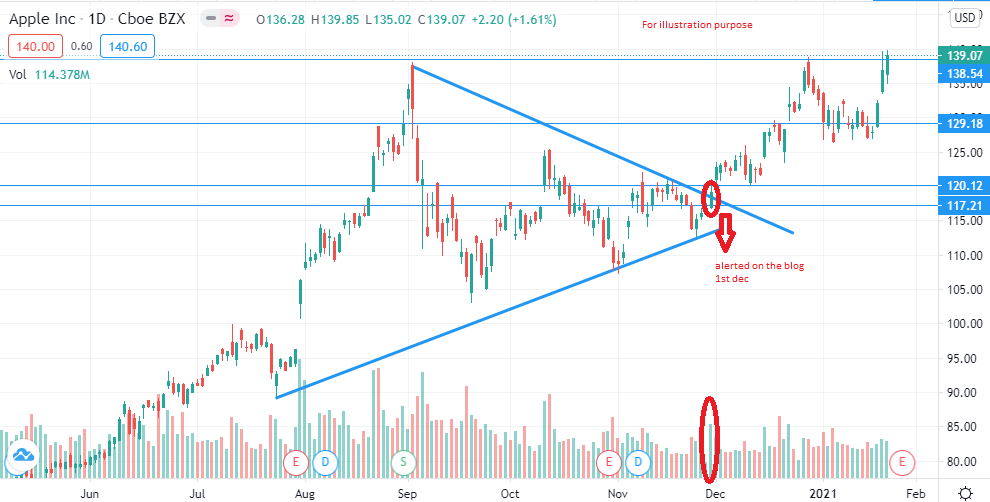 Chart Source: Tradingview 25th Jan 2021
Apple (APPL) which we mentioned back in Dec was trading at around $120. We mentioned that we're looking for a break of that downtrend line of around $120 and with the volume supported apple moved up in the next few days. It went up to our $129 target and surged beyond that. Now that's history and lets look forward to our next trade plan for Apple.
Apple has broke out of its horizontal reaching its all time high and closed above this break out. Taking the breakout is one trade plan as price could continue  to move up. Another trade plan could be waiting for a test of this breakout point of around $139. If unsure a trader could go in half their size and wait for a pullback. Remember your intentions too, are you trading or investing?
In the long term, we're bullish on the prospect of apple.
Yours
Humbly
Kelwin&Roy