11th September, 2018, 4:55 PM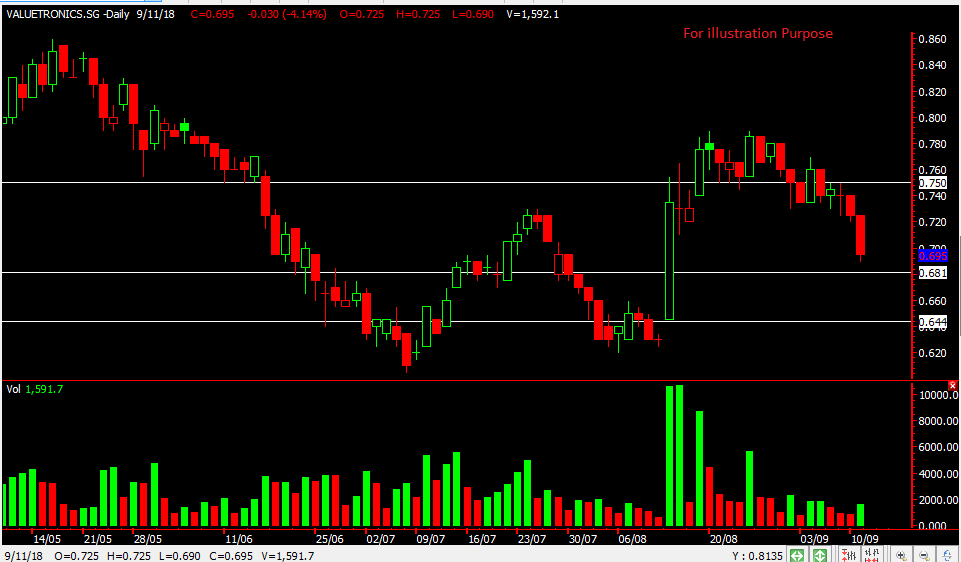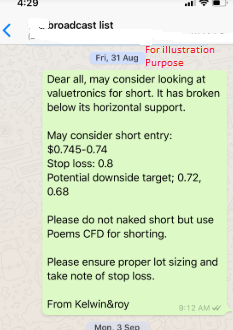 Chart Source: Poemsview 11th Sept 2018
Valuetronics took a tumble today along with other electronic stocks like UMS and Hi-p.
Ever since our EXCLUSIVE CLIENTS were alerted on this trade analysis on end August, Valuetronics has fallen over 6%. A very nice downside movement for over a week's work. We are pleased with the results.
Ever since Valuetronics broke its $0.75 horizontal support it hasn't been able to regain that foothold and the support has turned to resistance. It went down to hit our $0.72 target and looks like it might hit our $0.68 target in the coming days.
$0.68 will be our support for now. Failing to hold might see it move down to $0.645 from where it all started.
Need an extra pair of eyes to help guide and plan your trades?
Wait no more and ACT NOW to join our community.
Be Kelwin & Roy's client to enjoy such value added services to get an edge in the markets.
See you onboard!
Yours
Humbly
Kelwin&Roy